Show Your Pet Love with a Custom Sticker: Get the Guide!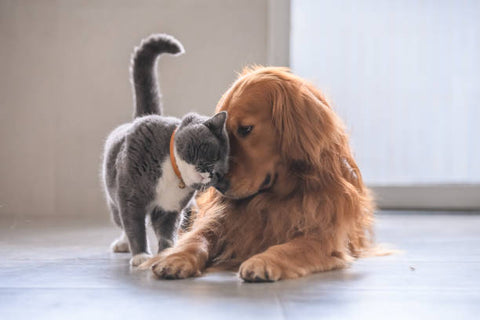 Are you proud pet parents? Do you love your fur baby? Show off their unique personality with a custom sticker from Printed Memories. Our professional artists will handly recreate images and photos of pets, capturing every detail to ensure the finished product looks exactly like your pet. With our personalized pet decals, you can proudly display pictures of your favorite companion in any space. Whether it's on a laptop or car window, show off how much you care about them with these quality stickers. Explore where to use pet stickers and decals, learn how to create a collection for yourself or others as gifts, read reviews from other collectors, and get helpful guides for beginners from this Pet love: show off your furry friend with a custom sticker guide.
Capture Your Pet's Unique Facial Expressions with Printed Memories Stickers
Printed Memories stickers offer a fun and unique way to capture your pet's personality and facial expressions. Professional artists can recreate images of your furry friend with hand-drawn detail, allowing you to create custom decals that showcase their features. Whether you want to commemorate a special moment or show off your pet's cuteness, Printed Memories stickers are a perfect way.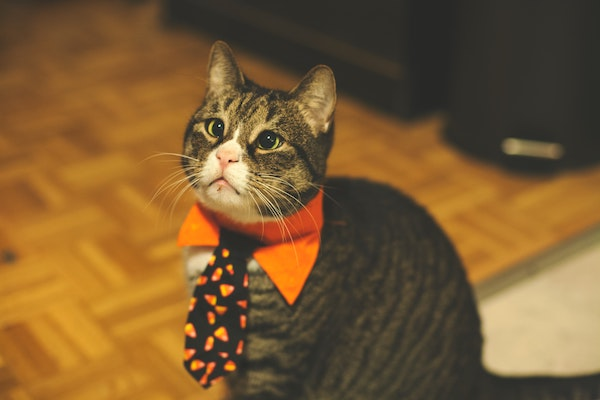 Custom stickers for cats or dogs let you immortalize their adorable faces in vivid detail. With the help of skilled artisans, Printed Memories can produce high-quality designs that accurately represent each animal's distinct characteristics. From whiskers and fur texture down to eye color and nose shape – no two pets will look alike when printed on sticker paper.
You can use these personalized decals in various ways: stick them onto notebooks, laptops, cars, or other items as decorations; give them away as gifts; add them into scrapbooks; or even frame them up for display. No matter the utilization of these unique designs, they will spark conversations and bring joy to those who behold them.
Creating a collection of pet stickers is easy with Printed Memories' customizable options. Simply upload an image of your beloved companion online and select the size before adding it to the cart – voila. If desired, you can also request additional changes, such as text overlay or background removal, for more personalization options.
Sticker collectors have nothing but positive reviews about Printed Memories products, too – many praise its high-quality prints that last long without fading over time despite regular exposure outdoors or indoors, depending on the location where they are placed. Some also love being able to customize any design according to their preferences - from small size 3x3 inch decals all the way up to large 10x10 inch pieces - giving users full control over how they want their creations displayed at home or anywhere else.
Finally, newcomers just starting collecting stickers should check out Printed Memory's comprehensive guides, which provide helpful tips on everything from choosing materials (vinyl vs. paper) right to applying adhesive properly so that none of those precious memories remain intact.
Capture your pet's unique facial expressions with Printed Memories Stickers and create a lasting memory you can share with friends and family. Make your pet's decals stand out with added text, images or artwork to create a truly distinctive look.
Key Takeaway: Printed Memories offers custom stickers that capture your pet's unique features in vivid detail, allowing you to showcase their cuteness or commemorate a special moment. Not only are these decals long-lasting and customizable, but they also come with helpful guides for newcomers on choosing materials and applying adhesive correctly.
Personalize Your Pet Decals
Printed Memories stickers can personalize your pet decals in various ways. From colors and sizes to shapes, you can create the perfect sticker that reflects your pet's unique personality. Whether for a special occasion or just because, customizing your pet decal is an easy way to show off your furry friend.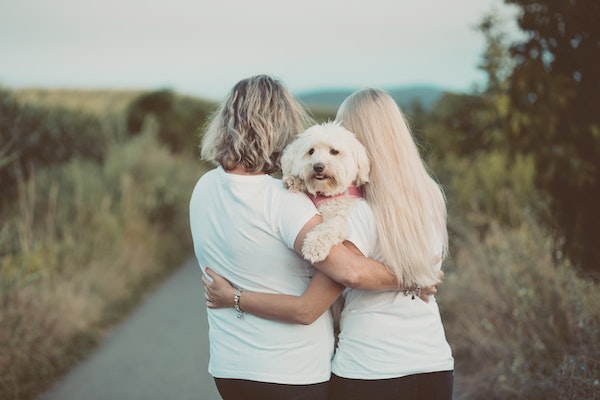 Select from an extensive array of shades for your pet sticker. Opt for vivid and striking shades if you want to draw attention, or go with softer hues if a more muted look is desired. If no one color represents your pup perfectly, mix and match different hues until you find the right combination.
Sizes:
Printed Memories offers several sizes so you can pick the one that best fits the space where it will be displayed. Go big if you want everyone to notice, or keep it small if subtlety suits your style better.
Shapes:
Give extra life to any surface by creating personalized pet decals in fun shapes like hearts, stars, circles, and paw prints. Get creative with these options – cut out individual letters for their name or combine multiple images into one design - whatever works best for expressing yourself.
Finally, don't forget about adding text too – whether it's funny quips about their mischievous behavior or heartfelt messages about how much they mean to you - adding words makes each sticker truly unique and special. So go ahead, get creative with Printed Memories stickers today
Customizing pet decals is a great way to demonstrate affection for your four-legged pal and make them an integral part of the family. With custom stickers, you can take that love one step further by creating unique designs tailored just for them.
Key Takeaway: Printed Memories stickers allow pet owners to create custom decals that reflect their furry friend's unique personality. With various colors, sizes, and shapes available for personalization, plus the option to add text, Printed Memories stickers allow pet owners to create custom decals that truly reflect their furry friend's personality. So go ahead and let your creative juices flow - express yourself with Printed Memories today.
Show Off Your Furry Friend with a Custom Sticker
Custom stickers are an awesome way to showcase your beloved pet creatively and specially. With Printed Memories, you can create custom pet decals that perfectly capture your pup or kitty's personality. Whether you're looking for wall art, laptop skins, phone cases, or car window decals – there's something for everyone.
Design:
Designing your sticker is easy with Printed Memories. Create a unique sticker with Printed Memories by uploading an image of your pet and customizing it with text, colors, effects, and size/shape. You can customize the size and form of your sticker, making it perfect for whatever surface you decide.
Quality:
All Printed Memories stickers are made from high-quality materials that won't fade or crack over time. They come equipped with an adhesive backing that ensures they'll stay put, regardless of where you choose to stick them. This means that your custom pet decal will look just as good years later as it did when you first created it.
Uses:
Pet stickers aren't just for cars - there are many ways to use them around the house too. Put them on notebooks or planners to add some fun flair; stick them on walls or furniture to give a room an instant update; even turn old coffee mugs into personalized gifts by adding a custom sticker featuring your favorite fur baby's face. The possibilities are endless for expressing yourself through these cool creations.
Collectors:
If collecting is more up your alley than creating, check out our selection of pre-made pet stickers from other collectors worldwide. These designs feature everything from playful puppies and cuddly cats to exotic animals like sloths and llamas – perfect for any animal lover's collection.
No matter how big or small your passion for pets may be, Printed Memories has all kinds of options for cat names available so you can proudly show off those four-legged friends in style wherever life takes you next.
Creating a custom sticker for your furry friend is an excellent way to show off their unique personality and style. With the right materials, you can proudly display these stickers anywhere. Let's explore where you can use pet stickers and decals for maximum impact.
Key Takeaway: Printed Memories provides an opportunity to show your affection for furry companions through personalized stickers, creating special designs that accurately represent the character of your pet. Printed Memories have an array of sizes and shapes that make it easy to flaunt your furry friends no matter where life leads you.
Where to Use Pet Stickers and Decals
Display your pet's personality with a fun sticker or decal. Whether you want to commemorate their unique facial expressions or add extra personality to your belongings, pet stickers and decals can be used in many places. From commemorating their unique facial expressions to adding some extra personality, pet stickers, and decals can be used in many ways.
Laptops:
Show off your love for your pet with laptop decals. They're perfect for expressing yourself while adding an extra protection against scratches and dirt. Plus, they look super cute.
Phones:
If you don't have enough room on your laptop, why not try sticking one on your phone? It's a great way to ensure everyone knows who is important in your life – even if it isn't human.
Walls:
Using wall art stickers, you can turn any wall into a gallery dedicated to all things pets. Choose from paw prints, dog breeds, cats, fish and more – there really is something for everyone here.
Windows:
Letting natural light into the house has never been so fun with window clings featuring various animals. These colorful designs will brighten any room without blocking too much sunlight.
Vehicles:
For those long car journeys where you need something special riding shotgun alongside you, vehicle wraps are perfect for giving cars an extra bit of character and protecting them from damage caused by weathering over time.
Furniture & Accessories:
Pet-themed furniture accessories like cushions or throws can give any living space a touch of personality while still being practical items at the same time. Not only do pet-themed furniture accessories come in all shapes and sizes, but finding the perfect one should be a breeze.
No matter where you choose to put them, pet stickers and decals always bring smiles wherever they go - whether it's indoors or outdoors - making them ideal gifts for animal lovers everywhere.
Stickers and decals featuring your pet can be used to decorate anything from laptops, notebooks, water bottles, and even car windows. With the right techniques, you can create a unique stickers collection that showcases your brand of fur babies in style. Now let's explore how to create a collection of pet stickers.
Key Takeaway: Pet stickers and decals are a great way to add character and personality to any item, from laptops and phones to walls, windows, or vehicles. They make the perfect gift for animal lovers everywhere, as they always bring smiles wherever they go.
How to Create a Collection of Pet Stickers
Creating a collection of pet stickers is a fun and rewarding hobby. Whether starting from scratch or adding to an existing collection, knowing the basics for success is important. Here are some tips on how to create your own unique pet sticker collection:
Start With Quality Stickers:
Quality matters when it comes to collecting pet stickers. Look for high-resolution images with vibrant colors that won't fade over time. Printed Memories offers a wide selection of premium quality stickers featuring your favorite furry friends in all shapes and sizes.
Choose Your Theme:
What kind of pets do you want to collect? Cats, dogs, birds, reptiles? Narrow down your focus by choosing one species or breed so that you can easily find the perfect sticker for your collection. Don't forget about unusual animals like hedgehogs or ferrets.
Sort your collection by size, color, or type to simplify searching for specific stickers. Once you have amassed a few stickers, it is wise to arrange them according to criteria like size, hue, or species; this way, locating the specifically desired sticker will be much simpler in the future.
Show Off Your Collection:
Displaying your pet sticker collection is part of the fun. Consider framing each piece and hanging them up around the house as artwork or creating scrapbooks with pages dedicated solely to displaying each type of animal in its section within the book – get creative. You could also use decals on furniture items like dressers and nightstands if that's more up your alley too.
Accumulating isn't solely about possessing something for yourself; it's also about imparting to others who esteem what you have gathered. Invite friends with similar interests in collecting pet stickers so they can view and admire the elements of your collection. You could also host online events where collectors come together virtually via Zoom meetings and show off their prized possessions - there is no limit when it comes to connecting with fellow enthusiasts online either way.
Gathering pet stickers can be an exciting and straightforward approach to displaying your adored four-legged companions. With the help of sticker reviews from collectors, you can find the perfect design for your beloved pet.
Key Takeaway: Collecting pet stickers is a fun and rewarding hobby, so start with quality stickers that have vibrant colors, choose your theme (cats, dogs, birds, etc.), organize them into categories for easy browsing later on, and show off your collection by framing the pieces or creating scrapbooks. Get creative. Share it online with fellow enthusiasts, too - you'll be sure to find like-minded people who appreciate what you've created.
Sticker Reviews from Collectors
Sticker collectors are always looking for ways to add unique and creative stickers to their collections. Printed Memories offers custom pet stickers that capture your furry friend's personality with one-of-a-kind designs. Here's what other sticker collectors have to say about these personalized dog decals too.
"I was really impressed by the quality of my Printed Memories pet sticker," says Melissa, a long-time collector from Oregon. "The design perfectly captured my Boston Terrier Carl's facial expression and looks great on all surfaces." She adds that her friends love the custom sticker and often ask where she got it.
"My English Bulldog is so photogenic," shares Rebecca, another avid collector in California. "Printed Memories' stickers allowed me to show off his cuteness with a fun design I can put anywhere I want." Rebecca also notes how easy it was to customize her order; she could choose between different sizes and colors before adding text or an image if desired.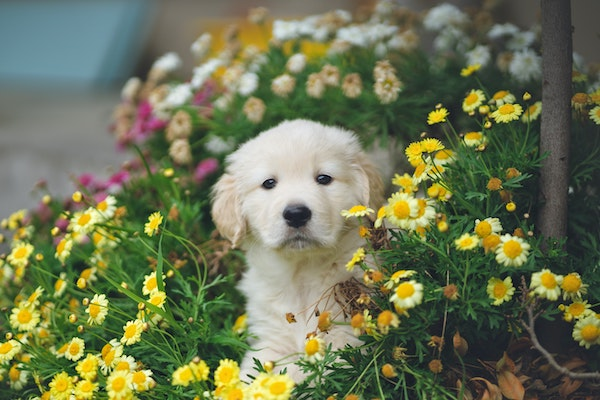 "I'm not usually into collecting stickers," admits David from New York City, "but Printed Memories made me change my mind." He explains how he got a detailed portrait of his beloved Golden Retriever pup printed on high-quality material, which has held up well over time despite the weather and frequent use outdoors.
Collectors agree:
Printed Memories' custom pet stickers make for an excellent addition to any collection. With its wide range of options for customization - including size, color, text, and images - you can create something unique that reflects your style and your pet's personality.
Collectors can find honest and detailed reviews on the best stickers to purchase and add to their collections here. With these helpful guides, beginners can start collecting with confidence and ease.
Key Takeaway: Printed Memories' custom pet stickers are a hit among collectors; they provide the perfect way to show off your furry friend with unique designs that capture their personality and offer plenty of options for customization. These decals boast top-notch materials that can resist outdoor wear and tear, making them a must-have for pet lovers.
Sticker Guides for Beginners
Sticker collecting is a great way to showcase your furry friend's unique personality and facial expressions. Printed Memories offers pet stickers perfect for beginners who want to start their collection of custom decals. Guides are available to help you design the ideal sticker set for your beloved pet.
Get Started with Pet Stickers
Getting started with pet stickers is easy. All you need is a good-quality photo of your pet and some basic knowledge about what materials work best when creating stickers. Choose from vinyl, paper or even fabric, depending on where you plan to use them. Then decide if you'd like a glossy or matte finish for the final product. Once you've decided on all the details, upload your photo onto Printed Memories' website and get ready to customize it into an awesome sticker.
Keywords:
Vinyl, Paper, Fabric, Glossy Finish, Matte Finish
Personalize Your Pet Decal
Personalizing your pet decal will make it stand out from other collections. Pet lovers can add text such as their name or funny phrases that reflect their personality; choose colors that match their fur; add shapes like hearts or stars; adjust brightness and contrast levels; crop photos into interesting compositions – endless possibilities. Don't be scared to try out different options until you discover something that truly exclusively reflects your pet's personality.
Use Quality Materials
When printing pet stickers at home, it's important to use quality materials to last longer without fading away over time. For outdoor applications, consider using waterproof vinyl sheets which have been treated with UV protection against sun damage and fading colors over time. If applying indoors, opt for paper-based products since they don't require any special treatments. They still look amazing once printed onto adhesive sheets of various sizes and shapes.
Key Takeaway: Customizing your pet's decal is a breeze with Printed Memories. With their range of materials, colors, and shapes, you can design something that truly captures the spirit of your furry friend. Plus, make sure to use quality materials for long-lasting, durable results - waterproof vinyl sheets are great for outdoor applications, while paper-based products work well indoors.
Conclusion
Custom pet stickers from Printed Memories are perfect for showing off your furry friend. With a custom sticker, you can capture and share their unique facial expressions and quirks with friends or even start a collection of pet-themed decals. Whether it's for yourself or as gifts for other collectors, these hand-drawn designs will bring joy to any home. So if you're looking for ways to express your love of pets, get creative with Printed Memories' pet love stickers.
Show off your furry friend with a custom sticker from Printed Memories. Our quality stickers will bring joy and lasting memories, so start today!