Unlock Your Creativity: Get Inspired with These Creative Ideas for Custom Stickers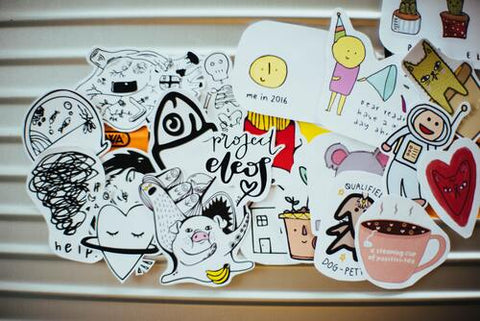 Are you looking for creative ways to express yourself and make your belongings stand out? Get inspired with these creative trendy sticker designs for custom stickers. From collectible designs to personalizing everyday items, there are endless possibilities for creating a unique look. Explore the possibilities of custom stickers to create something special for any occasion or purpose. Discover the myriad ways to utilize custom decals and stickers - from honoring beloved pets to embellishing laptops - and craft a unique look.
Create a Custom Sticker for Special Occasions
Creating stickers for significant moments is a great way to demonstrate affection and appreciation. Whether for birthdays, anniversaries, weddings, or any other event, personalized vinyl stickers can be used as gifts and decorations that will last a lifetime. You can make unique designs to impress any recipient with the right tools and materials.
For starters, choose the right paper stock for your project. Sticker paper comes in various thicknesses and finishes, so you can pick something that suits your needs best. Matte finish papers work well with intricate designs, while glossy papers provide more vibrant colors when printed on inkjet printers. For added durability, opt for waterproof sticker paper, which won't smudge or tear easily.
Next up is choosing the design of your custom sticker. You don't have to be an artist to create beautiful artwork; plenty of free online resources are available to find templates or download pre-made images such as animals, flowers or abstract shapes if needed – remember to check their copyright policies first. If you want something extra special, consider adding photos of family members or pets into the mix – this adds a personal touch that will bring smiles all around.
Creating custom stickers for special occasions is a great way to make your gift meaningful and memorable. You can bring a more personal touch to any present or project with pet and animal stickers.
Key Takeaway: Create unique and personalized gifts for your loved ones with custom stickers. Select a design, ensure accuracy in every detail, then order as many as you need. Printed Memories stickers come with adhesive backing, so they stick properly - you'll be sure to have everyone's faces lighting up in admiration when they receive these thoughtful presents.
Pet and Animal Stickers
Pet and animal stickers are a great way to express yourself. No matter what you're after, be it a custom sticker with your pet's mug or just some adorable animated critters, there are many options. Designing your sticker can be a fun and creative activity. You can customize your cool sticker design to suit any project from the broad range of shapes, sizes, materials, and colors available.
For example, if you want to make a lasting impression with your brand logo or message, consider die-cut stickers – they come in all sorts of interesting shapes, like stars and hearts, which will really make them stand out. Plus, they're easy to stick onto almost anything so you won't have any trouble getting them up where people can see them. And don't forget about typography designs – using bold fonts and bright colors will grab attention to they are perfect as bumper stickers or get your brand identity among the masses.
If you're feeling extra crafty, why not try coming up with your own sticker design ideas? All it takes is imagination and patience; start by sketching an idea on paper, then use computer software such as Adobe Photoshop or Illustrator to bring it to life. Once you've perfected the sticker design ideas above, upload them to the Printed Memories platform and add notes for their designers - this way, you'll be sure that the final product looks exactly how you envisioned it would.
Sticker collecting has become increasingly popular over recent years, so much so that many companies now offer exclusive collections of limited edition pet and animal-themed wall stickers. These could be great gifts for other collectors or just as keepsakes for yourself. Take advantage of this trend today and get creative with colorful stickers; let your imagination run wild while having fun doing something productive.
Stickers featuring furry friends and wild critters are a fantastic way to display your passion for animals, ranging from the common house pet to rare creatures. Now let's explore how you can personalize your stuff with custom stickers.
Key Takeaway: Create stickers unique to you. Die-cut stickers can be especially eye-catching when used for branding logos or messages, while custom designs made with software such as Photoshop will really make you stand out from the crowd. Take advantage of limited edition collections, too - it's sure to bring some extra pizzazz into your sticker collection.
Personalize Your Stuff with Custom Stickers
Customizing your possessions with custom stickers is a quick and enjoyable method to express yourself. Many forms, shades, designs, and dimensions are obtainable to craft exclusive looks on any object. Whether it's a laptop, phone case, notebook, or reusable water bottles – adding personalized stickers will give them a personal touch that stands out from the crowd.
When choosing which sticker to use on your items, like laptop sticker design ideas, there are several things to consider. For example, size - if you want something small or large; color - what would best match the item; design - do you want something abstract or detailed? Once you have chosen the perfect sticker for your item, it's time to apply it. When applying the sticker, ensure you don't rush, as this could lead to air bubbles being trapped under the sticker's surface, ruining its appearance.
If you want something more permanent, why not opt for vinyl decals? Vinyl decals are great because they can be applied directly onto most surfaces without worrying about peeling off as regular stickers do over time. No matter the aesthetic you seek, vinyl wall decals can come in various sizes and shapes to accommodate your needs.
Adding custom stickers is also an affordable way to upgrade any tech, such as phones or laptops, without breaking the bank. Not only does it make them look better, but it adds some personality, too – making yours stand out from everyone else's. So why not use this inexpensive way of expressing yourself by creating unique pieces today?
Finally, customizing with stickers doesn't just stop at tech gadgets - think outside the box and get creative. You can add them onto mugs and cups (a great gift idea), furniture pieces such as chairs or tables (for a funky finish) even walls (perfect if living in rented accommodation). Nothing really stops anyone from personalizing their stuff with customized stickers these days.
Express your individuality and liven up your belongings with custom stickers. Get creative with colorful stickers by using them as decorations, adding logos or artwork, or even creating unique designs of your own.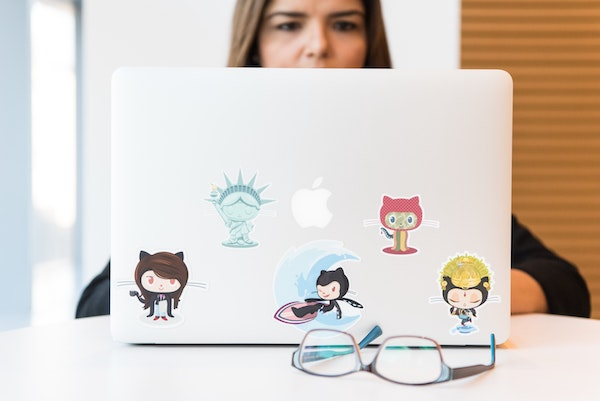 Key Takeaway: Customizing items with custom stickers is a fun and easy way to express yourself. Whether it's for small business stickers on laptops, phones, furniture pieces or walls - you can affordably create unique looks. With the right size, color, and design chosen for your item, there really isn't anything stopping anyone from personalizing their stuff with customized stickers these days.
Get Creative with Colorful Stickers
Stickers offer an ideal medium to unleash your creativity and show off your personal style. With colorful stickers, you can create unique sticker designs on any surface. The possibilities are endless, whether it's adding typography designs or creating something completely custom. Die-cut or kiss-cut stickers offer a way to ensure your design is distinctive with their special shapes and sizes. You can also add your own brand logo or message to really make an impression that will last.
Bright colors help draw attention to whatever you're trying to say - whether it be funny phrases or inspirational messages, they'll definitely stick in people's minds. And if you don't have time to design your own sticker, there is always an abundance of trendy sticker ideas on the Printed Memories platform. Get creative with color combinations and try different fonts for added effect - this is where the fun begins. Experimenting with various elements until you find what works best is key here; sometimes, it takes just one small change to take things up a notch.
High-grade prints will create a more durable and attractive impression than lower-quality ones, so it's essential not to sacrifice excellence when printing stickers. Plus, who wants their hard work going unnoticed? Not us. So when considering making your own sticker designs remember: bright colors plus high-quality prints equals maximum impact guaranteed every time.
From customizing your laptop to sprucing up a gift, colorful stickers can be used creatively. You can make any occasion special and memorable with the right collection of collectible stickers.
Collectible Stickers for Every Occasion
Collecting stickers can be a fun and rewarding hobby. From searching for a special addition to your assemblage, or gifting someone with an exclusive sticker, there is no lack of collectible stickers accessible for any event. To create an impressive sticker collection, consider these helpful tips.
Start by researching the different types of collectible stickers available. You can find them in specialty stores, online shops, and even through monthly subscription services that deliver new designs. Look for limited-edition prints or rare finds from around the world—these will often have higher value and be sought more by other collectors.
Choose wisely when it comes to purchasing collectible stickers—consider factors like quality, condition, and price before making any decisions. Quality is important because it affects the look of your sticker collection; make sure you know what type of material they're made with so you don't end up with fading colors or peeling edges over time. The condition also matters since worn-down pieces won't hold their value as well as mint-condition items would. Ultimately, consider the expense versus the potential for reselling if you ever choose to divest from your collection at some point in time.
Once you've got your hands on some great collectibles, store them properly so they stay in good shape. Keep them away from direct sunlight or heat sources that could damage their color or adhesive backing over time; use acid-free paper folders if possible. If using albums instead of folders, consider adding extra protection, such as plastic covers over individual pages, for added security against dust and dirt buildup, which can degrade images quickly if left unchecked.
Gather your fellow enthusiasts together and share your passion for collecting. Attend local meetups to trade stories about collections, show off newly acquired pieces, or even host themed events like scavenger hunts at flea markets. Join online communities dedicated solely to discussing everything related to collecting and exchanging ideas with other collectors. Tap into these avenues to generate enthusiasm for this amazing pastime we all cherish.
Collectible stickers are a great way to show your personality and make any occasion more special. Utilizing the correct supplies, you can fabricate personalized sticker designs that will surely attract attention.
Key Takeaway: Collecting stickers can be a gratifying hobby, so it's important to research and purchase quality items with a potential resale value. With proper storage techniques and the help of fellow enthusiasts through meetups or online communities, you'll have your own impressive sticker collection in no time.
Make Your Own Sticker Designs
Constructing your own customized stickers can be an awesome method to communicate and have fun with unique patterns. From bold typefaces to vibrant hues, the potential for making a memorable statement with your own stickers is virtually limitless. With the right materials and techniques, you can make lasting impressions with your message sticking out.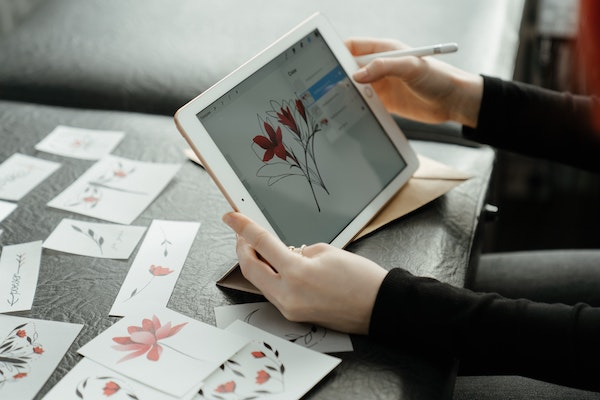 First, gather all the necessary supplies for making your sticker design. You'll need printer paper or sticker paper, pens/markers/crayons/paints (whatever medium you prefer.), and any other materials to help bring your design ideas to life. Once you have everything ready, it's time to let those creative juices flow.
Think about what type of image or logo would best represent what message you want conveyed in your sticker design. It could be something simple like a brand logo or something more complex like an abstract art piece; either way, use whatever works best to convey that message. Additionally, try experimenting with different shapes and sizes to stand out more from regular rectangular-shaped stickers. Don't forget about colors too - using vibrant hues will ensure people notice them quickly.
Finally, once you've finished creating the perfect sticker design – upload it to the Printed Memories platform. This way, no matter where someone sticks them - indoors or outdoors - they'll still look amazing for years. And don't forget: sharing is caring - pass along some of these awesome creations with friends & family who might appreciate them too.
Designing custom stickers doesn't have to be intimidating - remember: keep it simple yet effective to ensure those messages stick around long after being placed elsewhere. So go ahead, unleash those inner artist skills, and start crafting some unique pieces that will turn heads wherever they're seen and leave a lasting impression while doing so.
Making customized stickers can be an enjoyable and imaginative approach to communicating yourself. By exhibiting your assemblage, you can connect with others who appreciate the same pastime and flaunt the exceptional stickers that represent your distinct aesthetic.
Key Takeaway: Let your creative juices flow and get crafty with custom stickers. With the right materials, design techniques, colors and shapes you can create lasting impressions that will stick around for years. Unleash those inner artist skills today to make some unique pieces sure to turn heads wherever they're seen.
Share Your Collection with Others
Expressing yourself through stickers is a great way to show off your personality. With Printed Memories stickers, you can share your collection with others through gifts or trades. Whether it's a special occasion like birthdays or anniversaries, sharing your sticker collection is an easy and fun way to make someone feel special.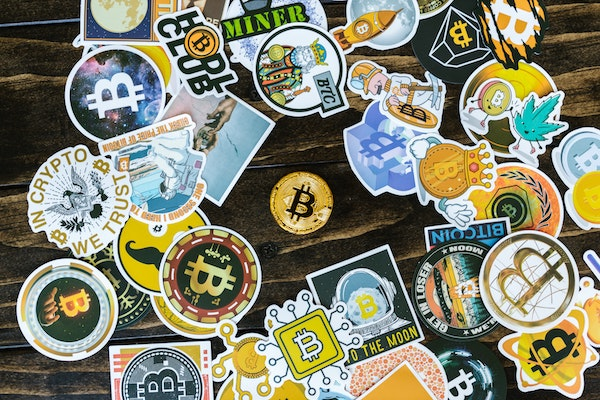 You can easily find other collectors online by joining groups dedicated to trading unique and funny stickers. This allows you to connect with people with similar interests and build relationships by trading unique pieces from each other's collections. Plus, getting something new that wasn't part of your own set is always exciting.
Another way to show appreciation for your collection is to gift some of the stickers to friends or family members who will appreciate them just as much. Sticker collecting isn't just about having the most valuable ones – it's also about finding those rare gems that bring joy to others too. When someone receives one of these treasures from you, they'll be sure to remember how thoughtful and generous it was for years down the line.
Don't worry if you don't have someone to share your sticker-collecting hobby with - there are plenty of ways for solo collectors to enjoy their passion without relying on anyone else. You could create art projects out of old unused sheets or make custom designs using Printed Memories tools such as stencils and templates; this will let you express yourself while keeping things fresh and exciting every time.
No matter what type of collector you are - beginner or veteran - Printed Memories has something perfect for everyone looking to take their sticker game up a notch. Share your love for collecting with others by gifting some awesome pieces from your own personal stash today.
Key Takeaway: As a professional collector, you can share your passion for stickers with others by joining online groups dedicated to trading and gifting pieces from each other's collections. Printed Memories offers plenty of creative ideas for customizing your sticker designs, allowing solo collectors the opportunity to express themselves in fresh new ways.
Conclusion
Expressing yourself creatively is easy with custom wall decals and vinyl stickers, perfect for any occasion. There is something out there for everyone, whether for special occasions or everyday use. Unlock your imagination and make something special with the right resources - custom stickers are a great way to express yourself! So don't hesitate to get inspired with these creative ideas for custom decals and stickers today.
Discover the best custom sticker designs to express yourself and make your memories last with Printed Memories Custom Stickers. Get inspired with creative sticker ideas, helpful how-to guides, reviews from experienced collectors, and more!