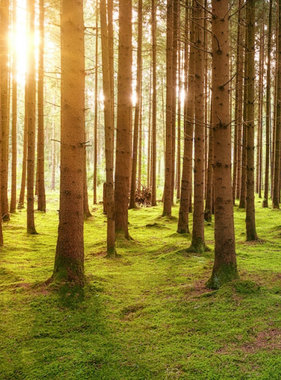 We Plant a Tree For Every Order
We've teamed up with Ecologi to plant 1 tree every time you order with Printed Memories.
live count
"The best time to plant a tree was 20 years ago. The second best time is now. 
Or so that famous Chinese proverb goes.
It's true. People waste so much time searching for inspiration that they never even have the courage to start that new project. 
Art That Inspires
Their mistake is waiting for divine inspiration to come to them. The most successful people don't wait for inspiration to come around — they go looking for it themselves. Those who spend their time waiting and wishing for something to inspire them will never achieve their dreams. As the Chinese proverb suggests, they should have planted that tree years ago. It could have grown by now.
But it's not too late.
If you're struggling to find motivation, the beautiful prints from our Inspirational Art Collection will help you remember that you don't have to go looking for it; you'll find inspiration all around you. Each art print will offer a little nugget of wisdom, reminding you that inspiration is just around the corner.
Start that project you never dared to begin. Find the courage to try new things and shake up your routine. Inspire those around you with your newfound bursts of creativity. Find inspiration and visualize the success you deserve with one of our gorgeous canvas prints.
Every single print is made with quality in mind. The bold colors, exquisite detail, and striking message will stand out wherever you choose to put it; in your office, your living room, or even the hall. Our beautiful artworks will inspire you to work hard and make your vision of the future a reality.
Brighten up your home office or living space with a print from our Inspirational Art Collection, and motivate yourself to achieve your dreams.