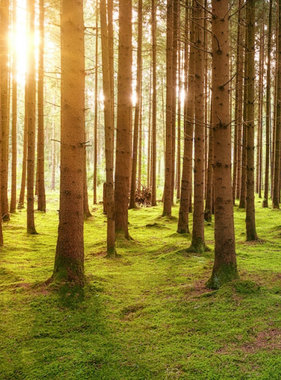 We Plant a Tree For Every Order
We've teamed up with Ecologi to plant 1 tree every time you order with Printed Memories.
live count
AS FEATURED IN: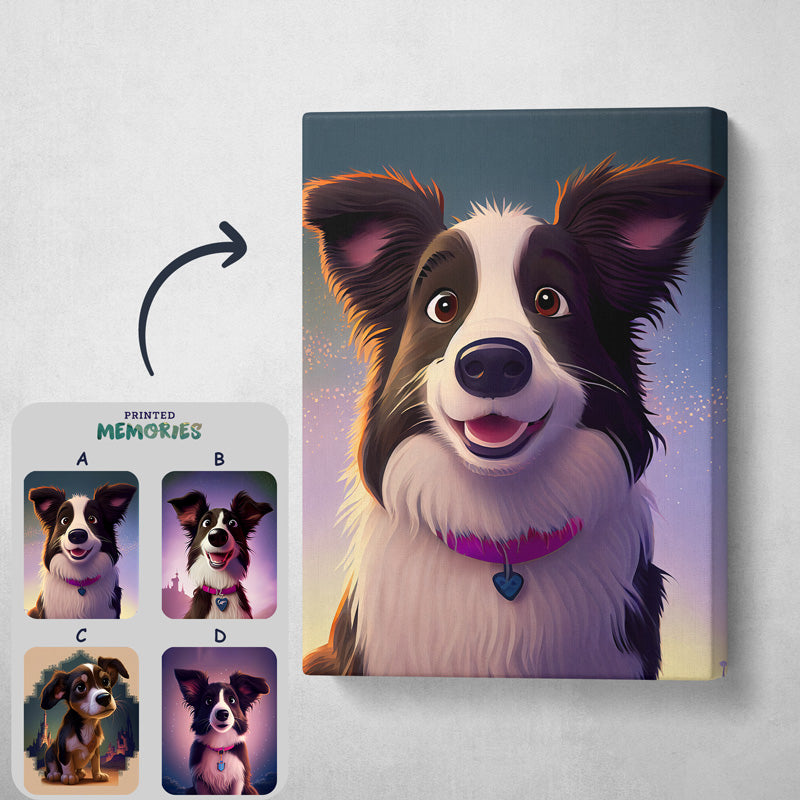 APPROVED BY YOU
Premium Quality 
Our custom pet cartoon canvas is made with premium hand-stretched canvas with a poly-cotton blend. The high-quality canvas is fade, warp, crack, scratch, and water-resistant, made with FSC-certified wood, and is ready to hang with pre-installed sawtooth hanging hardware. Each canvas also comes with rubber bumpers to protect the surface and keep it hanging straight. And don't worry about yellowing; we use anti-yellowing technology to ensure you get the most out of your cartoon artwork for longer.
PREMIUM QUALITY
Created by Talented Artists
Our design team, with the help of sophisticated software, captures everything unique about your pet! From their button nose to their beauty spot! Generating 4K resolution and designed with the highest detail. Our artists combine their talent with artificial intelligence to create the best custom pet canvas. Each order is sent for approval to ensure you are happy with the final result.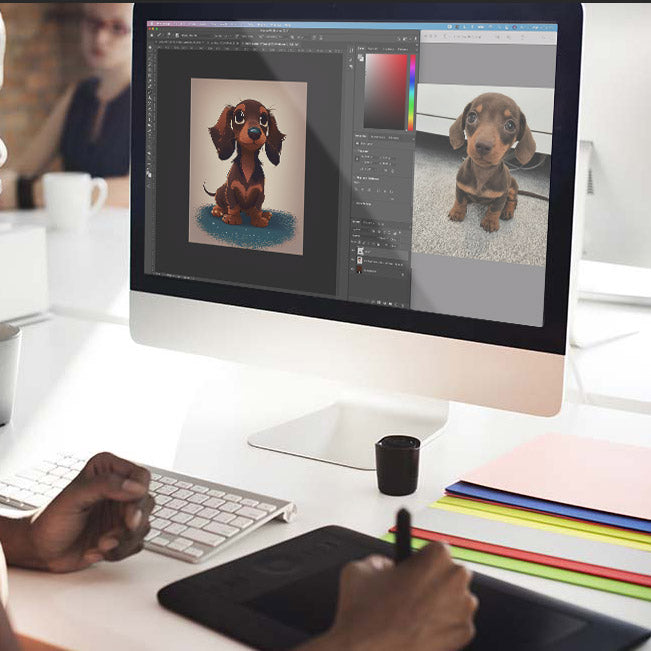 PRINTED JUST FOR YOU
Our customers love their prints!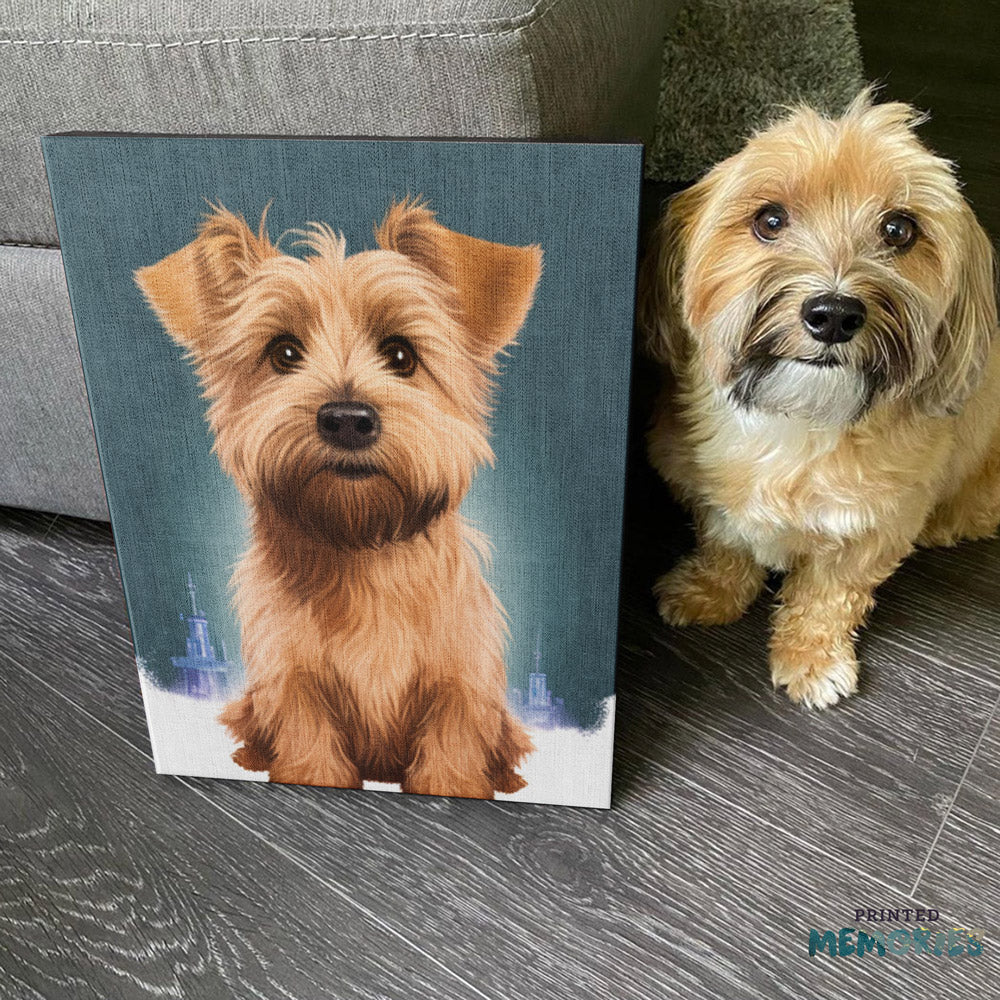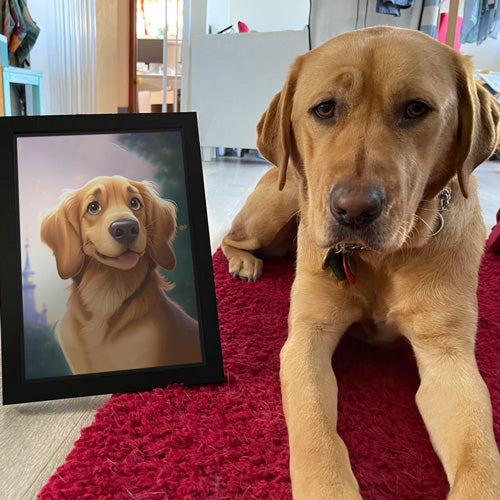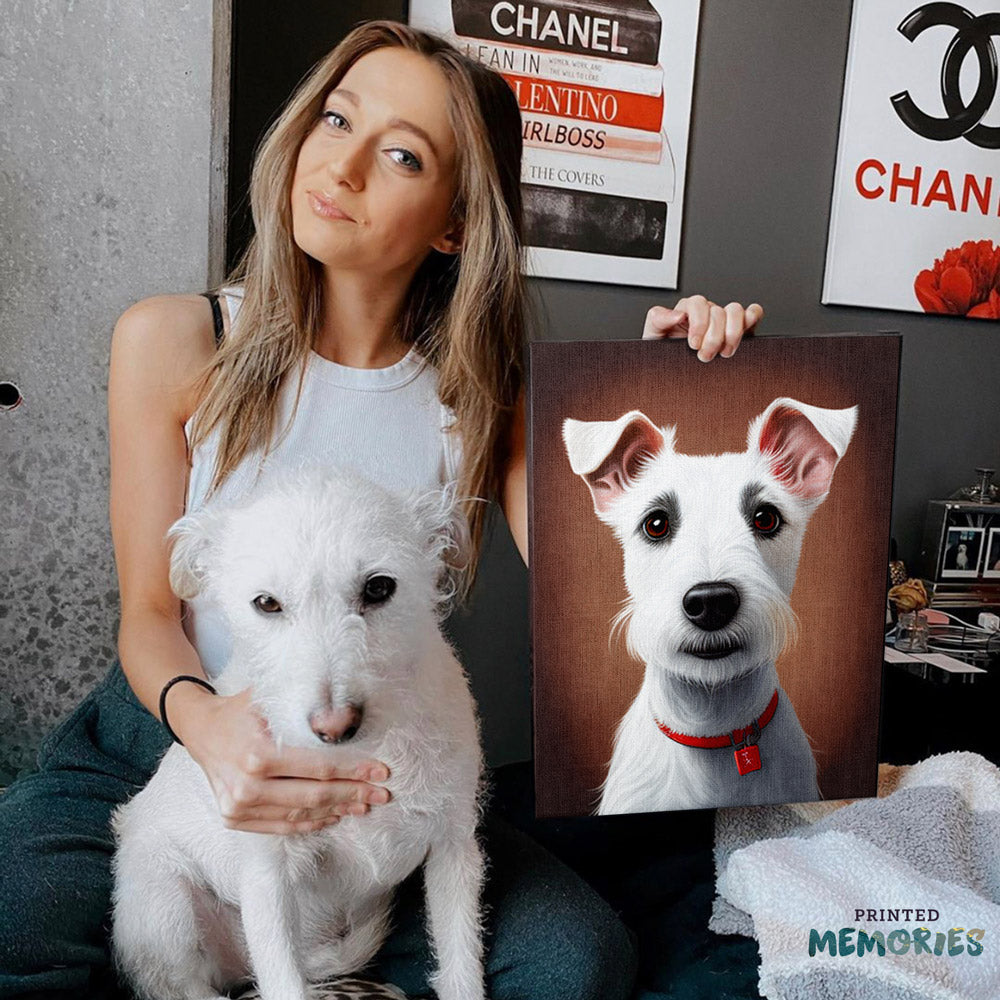 ABOUT OUR PRODUCTS
What makes us so special?

We print locally to you for speedy delivery

We plant one tree for every print we sell

Fully customizable to create the perfect gift

100+ style and design combinations to choose X

We plant 1 tree for every single product we print
Here at Printed Memories we've already planted over 1,400 trees!
PLANT YOUR TREE NOW
CREATED WITH CONSCIENCE
We're Protecting The Planet For Future Generations
For every print sold by Printed Memories, we plant a tree. Print guilt-free wherever you are in the world and know you're doing your part for the planet.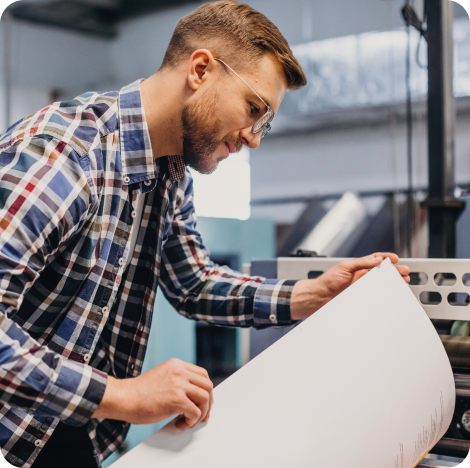 We print locally to you
Learn more

To minimise transportation, we produce your map in a printer closest to you. We now print from 7 locations throughout the world.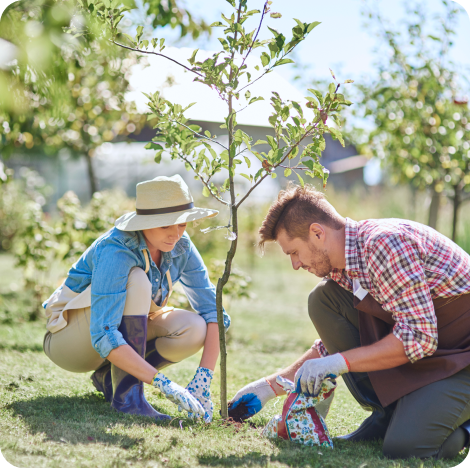 One order = one tree
Learn more

We plant one tree for every print we sell. Every time you order from us, you are helping us meet our tree planting goals.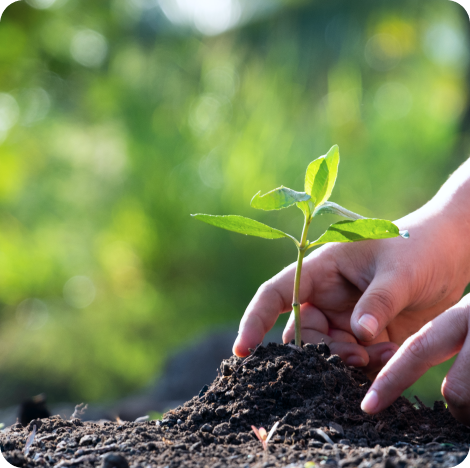 Carbon offset
Learn more

Printing locally & minimising transportation means that our CO2 emissions are offset with our one print = one tree initiative.


Our FAQs


Pet photos ready? Here we go! This unique product is perfect for pet parents, as gifts for friends with pets, or to memorialize your wonderful and cute pet photos!
Our custom pet canvas art is a lovely gift for the animal lover. Much like a photo, it immortalizes their pet in a cuter, animated way. Take their favorite photo and create one-of-a-kind art that they'll adore. Our custom art also makes for a thoughtful pet memorial gift. The loss of a pet is heartbreaking and painful, so honor their relationship with their owner through a Disney-inspired recreation.


Absolutely! From dogs and cats to horses, bunnies, mice, snakes, spiders, and more - our talented real artists, with the help of computer software, can bring your beloved pet alive on paper. Not only that but also goldfish, ducks – you name it! We combine hand-drawn magic with software to create an adorable pet cartoon character.
The final product is one of the most unique and creative gifts for pet lovers, pet parents and other animal lovers they will love the Turn your pet photos into artwork idea! Trust us! You're a pioneer! So spoil your friends and family with funny and adorable canvases of their beloved fur babies!
How many pets can your designers draw?


We can do up to six pets! So capture fun photos and details and turn them into a piece of art! Remember to upload individual images for each pet photo.
What quality photo do you need?


The higher the image quality, the better your pet portrait will look.
What can I have as background?


We use the background of the photo unless you indicate otherwise. Original background or custom background, we have all your need covered.
I have more questions, where can I get help?


Our friendly support team is always here to help. Just visit our contact page for more information, or email us at support@printedmemories.com . We always aim to get back to our customers ASAP.
How can I clean my canvas?


Should your custom pet canvas get dirty, you can clean it with a dry cloth.
I have more questions - where can I get help?


Our friendly support team is always here to help. Just visit our contact page for more information, or email us at support@printedmemories.com . We always aim to get back to our customers ASAP.
I love my portrait…but how do I reorder more?


We appreciate your return to our services! Acquiring your portraits is effortless; reach out to our customer service team and let them know how many you need, and then we'll draft an invoice for you. When the payment clears, we will promptly send your pictures directly to you.
What are your shipping times?


Upon your approval of the image design, we will get started on creating and shipping your custom pet portrait. The entire process should only take 1-2 days following the final review date.


Yes! If you know our products would be the perfect fit for a special someone, but they would prefer to choose their gift, consider getting them one of our convenient gift cards. All you need is your loved one's email address and we'll send them a download link - no expiry date so they can create exactly what they want on any occasion.
Celebrate their birthday, congratulate them on graduating, commemorate an anniversary, sympathize with a pet loss with a personalized present from us – purchase the perfect card today!