Best Ways of Using Custom Stickers to Brighten up Your Home Decor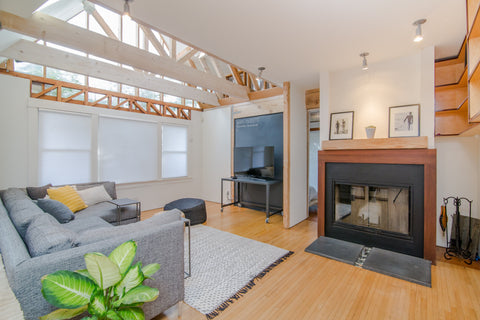 Are you in need of some inexpensive ways to spruce up your home? Look no further! There are tons of creative and affordable solutions, from wall decals and car window graphics to peel-and-stick art, sports-themed prints, and hand-drawn images. Get all the tips and tricks on where to use these awesome products and what sets them apart from more traditional forms of decoration. Also, learn all the do's and don'ts of getting the most out of your sticker collection.
Types of Custom Stickers
Custom stickers are available in various shapes, sizes, and designs to suit any decor project. Whether you're looking for something to spruce up your laptop or to add some flair to your walls, there's sure to be a sticker that fits the bill. From wall decals to bumper and wall stickers, a wide array of custom sticker options can be used to add some personality and create a focal point in any space.
Wall Decals:
Wall Decals are one of the most versatile types of custom stickers out there. They can be used on smooth surfaces like windows, laptops, notebooks, and even car bumpers. You can find decals with fun designs, such as sports teams logos, photo recreations or inspirational quotes.
Vinyl Picture Stickers:
Vinyl picture stickers are made from durable materials that are perfect for outdoor use. They're waterproof and resistant to fading so they won't wear away quickly when exposed to sunlight or rain. These stickers are great for decorating your fridge, skateboards, bikes, and other items that often get wet.
Stickers that peel off easily make it a breeze to spruce up any room without the hassle of leaving behind stubborn residue. These wall art pieces come in various shapes and sizes ranging from small stars all the way up large tree silhouettes - perfect for adding personality into otherwise bland spaces.
Occasion-Specific Stickers:
From Christmas trees during winter holidays all the way through birthday cakes during summer celebrations – occasion-specific collections have got it covered. Perfect for scrapbooking projects, Christmas decorating or gift-giving, these special themed packs will help you capture memories forever.
If you're looking for something unique, why not try out art-inspired designs? With this type of sticker collection, you'll find everything from abstract paintings to iconic pop culture characters - perfect if you want something different but still eye-catching. Alternatively, sports fans can choose their favorite team logo or mascot design too - no matter what kind of style you prefer, these types will never disappoint.
Custom stickers are available in an array of configurations, sizes, and materials to suit any taste or preference. From paper-based designs to vinyl options, there are endless possibilities for adding unique touches to your home decor. Now let's look at where you can use custom stickers around the house.
Key Takeaway: Custom stickers are a great way to add some pizazz and personality to any space, from laptops and cars to walls. There's something for everyone - decals, vinyls, wall art pieces, or even occasion-specific designs like Christmas trees or birthday cakes. If you're feeling creative, why not try an art-inspired design such as abstract paintings or pop culture characters?
Where to Use Custom Stickers
Custom stickers can be used to bring a room to life in an instant. Kids' rooms are the perfect place for custom animal decals, as they allow children to express their creativity and give them something fun and unique to look at every day. Wall art is trendy for kids' rooms; it adds personality and character that cannot be found with any other decoration. They can be used to provide a distinctive touch to furniture pieces, such as dressers or desks, without consuming too much area.
Living rooms are another great spot for artistc freedom. Decals can make a statement wall stand out from the rest of the room by adding color and texture you wouldn't find anywhere else. They come in varying sizes and designs are available, making it easy to find the perfect one for your room's aesthetic. You could even use them on accent pieces like coffee tables or end tables - these small touches will really tie the entire room together.
Why not use your stairwell as an opportunity to make a statement and add creativity to your home? Upgrading your stairs with custom wall decals is a cost-effective and simple way to bring life into this often-overlooked area of the home. These wall decals can range from subtle designs like stripes or chevrons, all the way up to bolder patterns like florals or geometric shapes - whatever fits your taste best. Plus, they'll help protect against wear and tear since a hallway tends to get more foot traffic than other areas in our homes.
Your bathroom is also prime real estate for custom sticker decorations – just think about how amazing the tile or glass walls would look with some colorful accents. There's no need for permanent fixtures either; stick on some waterproof removable wall decals instead and enjoy their beauty until you decide it's time for a change (which won't take long since most wall sticker brands offer repositionable and self adhesive options). And if you want something truly unique, why not try creating your own pattern using different sizes and colors? It'll definitely make washing hands more fun.
Floors & ceilings may seem off-limits when it comes to decorative elements but there's no reason why they should stay plain forever – just grab some floor/ceiling vinyls with interesting patterns or textures and watch how quickly those spaces transform into the focal point of the entire room. Vinyls usually come pre-cut so installation is super simple: simply peel off the backing paper, then apply pressure until each piece sticks firmly onto its designated flat surface (just make sure there aren't any creases.). For added protection against dirt & dust build-up, consider investing in anti-slip mats made specifically for floors/ceilings – these will keep everything looking good as new while providing traction where needed most (especially helpful during winter months).
Finally, don't forget about walls either because they provide plenty of opportunities too - whether you opt for large murals full of vibrant colors and graphics or smaller cutouts featuring classic quotes and illustrations. If unsure what direction to go in, start by measuring each wall section individually before heading out shopping. This ensures accuracy when picking out materials size-wise and helps narrow down the selection based upon specific dimensions given within store displays, etcetera. You'd hate to waste time only to realize later that certain items won't fit due to a lack of preparation beforehand, right?
By creatively utilizing custom stickers, you can add a vibrant flair to your home decor and showcase your individual style. With the right placement, they can really make any room stand out. The following section will discuss some of the benefits of using custom stickers in your home decor.
Key Takeaway: Custom stickers can be used to add a touch of personality and character to any room in your home - from the kids' bedrooms with fun wall art, living rooms with statement pieces on walls or furniture, and stairs for an easy makeover without breaking the bank, bathrooms for a unique look that won't take long to switch up and even floors & ceilings using waterproof vinyls. With endless designs available these days it's easier than ever before to liven up any space.
Benefits of Using Custom Stickers
Custom stickers offer a unique way to express yourself, whether for your business or just for fun. Custom stickers are an economical and inventive way to demonstrate your character without spending a lot of money. Custom stickers provide a cost-effective and creative way to showcase your individual flair.
Affordability:
Custom stickers are incredibly cost-effective compared to painting. Custom stickers for doors, you baby's nursery or you bedroom can be acquired quickly and economically compared painters and interior designers. Plus, they don't require any special equipment or setup time so you can start using them immediately.
Movability:
With custom wall stickers, you can move them around wherever you want without having to worry about permanent damage to walls or surfaces. Custom wall decals offer a simple solution to easily switch up your look and make walls pop, without worrying about permanent damage or fading due to inclement weather or air flow in the laundry room. Plus, since they're made from durable material like vinyl and laminate, they won't tear or fade over time as paper decorations might do in harsh weather conditions.
Easy Repositioning:
Custom decals make it easy for you to reposition them whenever necessary without leaving behind any residue that would be difficult (or impossible) to clean up afterward. All you need is a damp cloth and some gentle elbow grease. This makes rearranging furniture in a room much easier than ever before since all of your wall decorations will stay intact no matter how many times you switch things around throughout the year.
Unique Designs:
Unlike traditional posters or signs, which often come in limited designs and colors, custom wall decal and sticker printing allows customers access to limitless design options so that their creations look precisely how they envision it - no compromises. Whether its something funny, inspirational quotes/sayings, or company logos – anything goes with custom sticker printing.
Overall, there are plenty of advantages when it comes to choosing custom decals as opposed to other forms of decor materials out there today. These little beauties save money and give customers the freedom to express themselves creatively while ensuring their personality gets across loud and clear. So stick them up and let everyone know what kind of vibe you're going for this season.
Using custom decals to decorate your home can bring a unique touch of creativity and personality that no other type of decoration could provide. With professional artwork, you can add even more style and elegance to the wall space of your bedroom, office, or nursery.
Key Takeaway: Creating your own unique look is simple and affordable with custom stickers - they can be easily repositioned, are long-lasting, and won't leave a sticky residue. They're cost-effective, easy to reposition, durable, and have limitless design options, so you can put your own spin on any space in no time. Plus, they won't leave behind a sticky mess like other forms of decoration do - a win-win.
Professional Artwork
Professional artists craft custom stickers from Printed Memories with a distinct style that draws attention. Our experienced team of professional artists, designers, and illustrators create designs with intricate details, bold colors, and eye-catching shapes. Whether you're looking for something classic or modern, we have the perfect design to fit your style.
Our custom sticker artwork is designed with an emphasis on quality and detail. We use high-resolution images so that our stickers look crisp and clear when printed. And because they're made of durable vinyl material, they can withstand wear and tear without fading or cracking. Our stickers come pre-cut in any form you desire, so applying them is a cinch.
Printed Memories also offers extra touches like unlimited revisions and a customer notes section added to your custom sticker order, you can be sure that no two orders will ever be alike – making each one a true collector's item.
We recognize the significance of customers obtaining unique items that reflect their aesthetic; thus, we offer only top-quality artwork at reasonable prices. So if you're looking for something truly special, trust us with your project. You won't regret it.
Expertly crafted artwork can give any space a distinct appearance, setting it apart from the rest. Tips and techniques for utilizing personalized stickers to achieve a long-lasting, eye-catching effect in any space.
Application Tips & Tricks
When it comes to applying custom stickers, there are a few tips and tricks that can help ensure you get the best results. Prior to starting, make sure the surface is spotless and devoid of any dust or debris for optimal adhesion and a polished end result. This will help the sticker adhere better and look more professional when finished. It's also important to check that the sticker isn't too big for your intended surface; otherwise, it won't fit properly.
The next step is to remove any backing from the sticker before application carefully. If you don't do this, then air bubbles may form underneath, which could ruin its appearance once applied correctly. Make sure not to touch the adhesive side as this could leave fingerprints or other smudges on it, which would be visible after application.
It's also helpful to use a squeegee when applying a large decal so that they lay flat against their intended surface without any wrinkles or creases in them. You can buy one online or at most hardware stores if needed; just make sure it's designed specifically for use with vinyl material like custom decals.
Once everything is ready, position your wall decal where you want it and then press down firmly with your fingers around all edges until secure – this should take about 30 seconds per inch of length/width, depending on how thickly layered your chosen wall decal is. Finally, rub over any remaining air bubbles with a cloth (or credit card) until they disappear completely. Your beautiful new custom wall decal has been successfully applied without a hitch.
Application tips and tricks are essential for any sticker collector to make sure their collection is of the highest quality. To ensure your stickers last, it's important to learn how to properly clean and maintain them with the next heading: Cleaning & Maintenance.
Key Takeaway: Applying custom decals to your space is easy if you follow a few simple steps - make sure the surface is clean and free of dirt, remove any backing from the sticker before application, use a squeegee for larger pieces, press down firmly until secure and rub out any air bubbles with a cloth.
Cleaning & Maintenance
When it comes to cleaning and maintaining your custom sticker collection, the most important thing is to be gentle. Stickers are delicate and can easily tear or become damaged if handled too roughly. Gently wipe away any dust or dirt with a soft cloth before treating tougher grime. Use lukewarm water mixed with mild soap for tougher grime, but make sure you avoid scrubbing too hard so as not to damage the adhesive backing of the stickers. For any remaining residue, dip a Q-tip in rubbing alcohol and gently clean the area.
To protect your stickers from fading due to sunlight exposure, store them away from direct light when possible. You can also consider using an archival-grade album specifically designed for storing collectible items like stickers safely and securely without fear of damage or discoloration caused by light exposure over time.
If you're seeking a way to flaunt your collection without having to fret about damaging it in the process, try affixing your favorite designs onto acid-free foam board instead of sticking them directly on walls or other surfaces where they could be easily detached (or worse—destroy paint.). This will also help preserve their hues since foam boards won't absorb moisture like paper does, which can cause colors to deteriorate faster than usual over time.
In addition, take care when removing old stickers from surfaces – especially ones that have been there for some time. The best way is usually just patience; slowly peel back one corner at a time until it is completely removed, then follow up with a damp cloth afterward if necessary, before applying new ones in its place.
Maintaining your custom stickers is key to keeping them looking fresh and new. To keep your custom stickers looking their best, regular cleaning is essential. Custom stickers can be an excellent way to add a personal touch and pizzazz to any room; you can effortlessly assemble a stunning presentation with the correct choices.
Key Takeaway: For optimal longevity, it is important to carefully clean and store stickers away from direct light. To ensure they last and remain vibrant, gently clean away dust or dirt and store in an archival-grade album out of direct light. When removing old stickers from surfaces, take your time – slowly peel back one corner at a time until it is completely removed, then follow up with a damp cloth if needed before applying new ones.
Collecting Custom Stickers
Accumulating individualized decals is an awesome approach to communicating yourself and flaunting your remarkable style. Whether you're looking for something to stick on your laptop, water bottle, or car window, Printed Memories has the perfect selection of stickers to make your collection stand out. From funny sayings and characters to classic designs and colors, there's something for everyone in our expansive sticker library.
When it comes to collecting custom stickers, it's important to remember that quality matters. Printed Memories offers high-quality vinyl stickers with vibrant colors and crisp lines so you can be sure each piece in your collection looks its best. Our professional artwork also ensures that each design is one-of-a-kind, so no two collections are ever alike.
Application tips & tricks can help you get the most out of every sticker in your collection. We recommend cleaning any surface before applying a sticker – this helps ensure long-lasting adhesion and prevents peeling or fading over time. When it comes time to apply the sticker itself, ensure all air bubbles have been removed by pressing firmly along all edges before smoothing down the entire area with an object like a credit card or ruler.
Cleaning & maintenance is also key when collecting custom stickers. To keep them looking their best we suggest wiping them down periodically with a damp cloth (no soap.) and then allowing them to air dry completely before reapplying if necessary. This will help preserve their color vibrancy as well as prevent dust build-up which can cause discoloration over time.
Finally, don't forget about giving back. Collecting custom stickers isn't just about building up your stash - why not share some of those amazing finds with friends? Not only does this allow others to enjoy some awesome pieces from Printed Memories, but it's also a great way for collectors everywhere to connect and grow their collections.
Key Takeaway: Gathering custom stickers is an awesome way to show off your flair, yet it's essential to guarantee you're purchasing top-notch items. With Printed Memories' high-quality vinyl stickers and easy application tips & tricks, you can keep your collection looking its best while also sharing the joy with friends.
Conclusion
Bring your living space to new life with Printed Memories Custom Stickers! Our professional artists design your hand-drawn stickers, and their easy application process ensures they'll stay in place while making a beautiful impact. Not only is this creative decoration method affordable but also effortless - you can transform any room from meh to mesmerizing simply through the addition of sticker accents. Collect as many or few as you like for an extra dash of character and flair that's sure to make your home feel more inviting than ever before.
Discover the latest custom sticker designs to add a unique touch to your home decor. Get tips, reviews, and advice from experienced sticker collectors on Printed Memories Custom Stickers!