Celebrate Your Family with Custom Stickers: Make Every Occasion Memorable!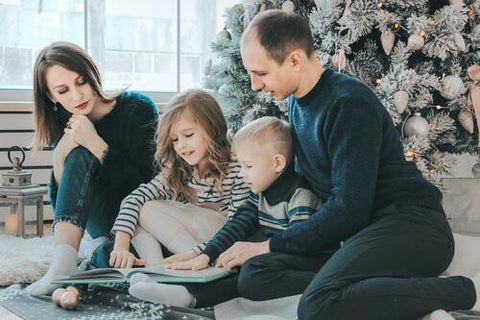 Celebrate your family with hand-drawn custom stickers - a perfect way to show how much you care and honor the special moments in life. Printed Memories offers an exclusive range of high-quality, personalized sticker designs that will make any occasion memorable. Our durable materials ensure long-lasting results, while our affordable prices guarantee satisfaction. Celebrate your family with unique and beautiful custom stickers from Printed Memories, whether for birthdays, weddings, anniversaries, or graduations.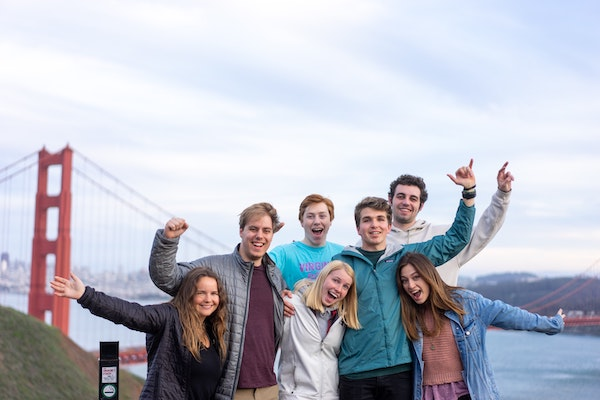 Create Lasting Memories with Custom Family Stickers
Custom family stickers are the perfect way to capture special memories and moments with your loved ones. Printed Memories offers quality sticker designs that you can customize to your own information to make them unique and meaningful. You can make something extraordinary for any event with the extensive selection available from Printed Memories.
Quality Matters When It Comes To Custom and Personalized Stickers:
Printed Memories uses only high-quality materials for their custom family stickers, ensuring durability and longevity. The vinyl material is resistant to fading or cracking, so your memories will last forever. Printed Memories pledges to satisfy each custom family sticker order; if not, they'll do their utmost to correct the situation.
Perfect Gift For Any Occasion:
Whether it's a birthday present or because custom family stickers make great gifts for anyone on your list. You can choose from different sizes and shapes, so there's sure to be one that fits your style perfectly. The perfect present for any event, these delightful designs will surely bring a grin to the recipient's face when they unwrap it.
Personalize Your Family Sticker Design:
Make your sticker design even more personal by adding text or images of your choice. Upload photos of your favorite memories together and add notes such as names or dates with special meanings to each image to create something unique and memorable. Create something unique by utilizing different fonts and shades to bring out each design's character truly.
Durable Materials For Long-Lasting Results:
All Printed Memories products use durable vinyl material, making them resistant to fading or cracking over time - guaranteeing lasting results no matter where you stick them. From car windows to refrigerators, these custom family stickers will stay vibrant for years without needing any touch-ups or replacements along the way.
Affordable Prices On Custom Family Stickers:
Not only do Printed Memories offer superior quality but also affordable prices too. Choose from our selection of pre-made designs at unbeatable prices - starting as low as $2 per sticker depending on size/quantity ordered - making them an excellent value-for-money option when shopping around for gifts this season (or anytime.).
Printed Memories takes great pride in delivering outstanding customer service, from the beginning of contact to production and delivery, ensuring affordability and quality. We strive towards complete customer satisfaction and ensure a 100% happiness guarantee on every purchase - no questions asked.
Creating custom family stickers is a great way to capture and preserve special moments for future generations. Quality matters when it comes to ensuring that your custom sticker will last, so make sure you choose the best materials available.
Key Takeaway: Printed Memories offers high-quality, custom family stickers that you can personalize with text and images of your choice - making them the perfect gift for any occasion. Plus, they are made using durable materials that won't fade or crack over time. Get great value for money on these special keepsakes without compromising on quality assurance and customer satisfaction.
Quality Matters When It Comes to Custom Stickers
When it comes to custom stickers, quality matters. Printed Memories is dedicated to delivering the best quality materials and processes for long-lasting, outstanding results.
Our premium vinyl material is waterproof, tear-resistant, and durable enough to withstand outdoor elements like rain or snow. We also use UV-resistant ink so your sticker won't fade over time due to sun exposure. Our digital printing technique yields sharp visuals with rich hues that will surely make a statement.
We recognize the significance of having a sticker design for sale that appears refined and professional - one you can be proud to flaunt. That's why we take extra care when designing each order, with attention paid to the smallest detail. Our experienced designer's hand draw every project, ensuring each element of your custom family sticker looks perfect before sending it off for production.
At Printed Memories, we don't compromise on quality. We strive to ensure customer satisfaction with every purchase, offering free returns and 100% customer service support. That's why we offer 100% customer service support and free returns if needed within 30 days of the purchase date - no questions asked. You can shop confidently, knowing your custom family photo stickers are made using only the highest quality materials and craftsmanship available today.
When it comes to hand drawing custom stickers, quality is key to ensure that your sticker collection looks its best. For the perfect gift for any occasion, consider creating hand-drawn custom stickers that celebrate your family and pets.
Perfect Gift for Any Occasion
Custom family stickers make the perfect gift for any occasion. Whether it's a birthday, anniversary, graduation, or wedding – Printed Memories has you covered with our high-quality and custom-designed family stickers to decorate the venue or give as gifts.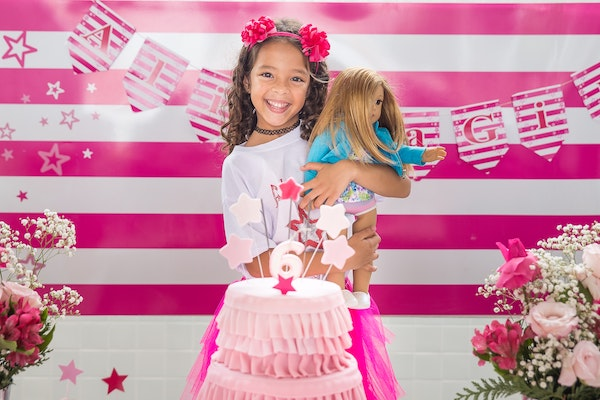 Our fun, personalized designs are created to your exact specifications so that you can commemorate special moments in time forever. With our vast range of colors, fonts, and shapes available, there is something to suit everyone's taste. We use durable materials that ensure long-lasting results – no fading or cracking over time. Plus, we offer affordable prices on all our products, so you don't have to break the bank to give someone an amazing present.
At Printed Memories, we understand how important it is for families to create lasting memories together. That's why we strive for perfection with every order and guarantee satisfaction with each purchase. Our experienced designers will collaborate with you from beginning to end to attain the desired results for your sticker design.
No matter what type of event or celebration you are commemorating, Printed Memories have your back in creating meaningful gifts that will last a lifetime. Our custom family stickers make great keepsakes as they capture special moments in time like nothing else can - making them truly one-of-a-kind presents that anyone would be thrilled to receive. So if you're looking for an unforgettable present, look no further than Printed Memories today.
Creating a personalized family sticker as a present is an ideal way to express appreciation for those you care about. With creative customizations, you can craft stickers that will be treasured for a lifetime - let's delve into how to make personal use of your design.
Personalize Your Family Sticker Design
If you're looking to make your family sticker design stand out, Printed Memories has the perfect solution. With our intuitive online tools, you can customize a unique look or select from an array of hand-drawn designs to make your family sticker design stand out. No matter the event, we have something for everyone, from Xmas cards to birthdays and anniversaries.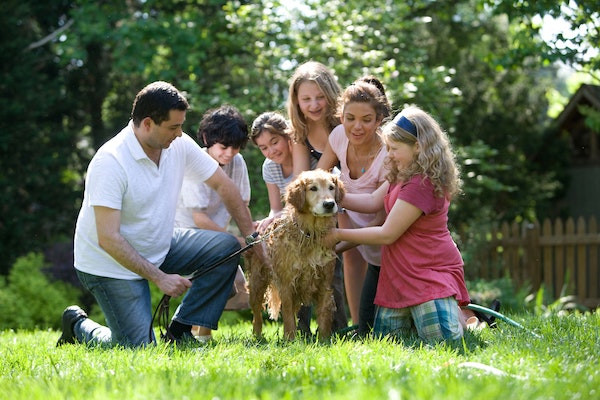 Our intuitive drag-and-drop interface makes it simple to customize each sticker pack with personalized text and images. Add photos of your dog, your family members or your favorite memories together for an extra touch of personalization. Our sophisticated printing process guarantees that your stickers will have vivid hues and won't lose their vibrancy with time, printed on top-notch paper.
We also offer custom options for those who want more control over their design process. Our skilled designers can aid you in creating a unique look that precisely expresses your individual flair - give us some ideas, and let us do the rest. Take advantage of our bulk discount when ordering multiple sets - it's a great way to save.
No matter what type of family sticker design you're after, Printed Memories has everything you need to ensure yours stands out. Let your imagination run wild and begin creating now; the possibilities are endless.
Customizing a family sticker design is an excellent way to make something special and distinctive for your nearest and dearest. With the right materials, these personalized stickers will last a lifetime and be treasured by generations of your family. By selecting durable materials, you can ensure long-lasting results with every custom sticker order.
Durable Materials for Long-Lasting Results
Printed Memories understands this and uses only the best materials for long-lasting results. Waterproof vinyl is a top pick since it can bear moisture, heat, and other conditions which could otherwise harm the sticker. This ensures your custom family sticker will look great for years without fading or cracking.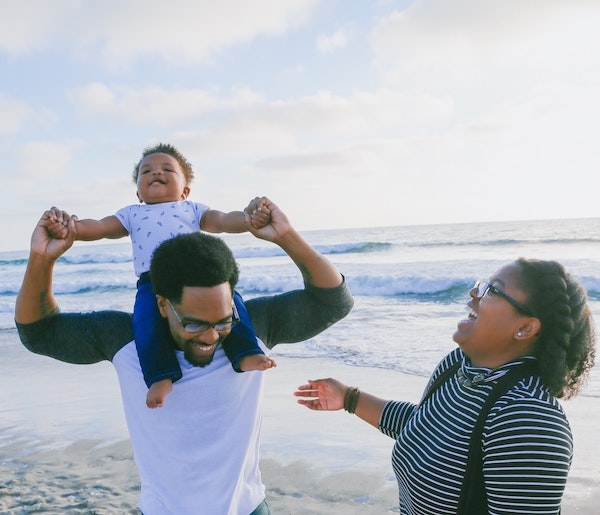 Printed Memories also offers specialty laminates that provide extra protection against scratches and abrasions, which helps keep your stickers looking brand new even after extended use. With these durable materials, you can be sure that the details on your custom family sticker will remain vibrant no matter where you stick them - from car windows to water bottles.
For those who want an even more secure option, Printed Memories offers adhesive backings in various thicknesses so you can choose just how much grip you need for each project. Whether you're sticking your design onto a laptop or a tumbler cup, our strong adhesives ensure they stay put until you're ready to remove them - no residue left behind.
If longevity is important to you when creating custom family stickers, trust Printed Memories' quality materials and superior craftsmanship. Our commitment to using only the best supplies means your designs will last longer than ever without worrying about fading or cracking over time. So show off those unique designs proudly, knowing they'll stand up against any weather conditions life throws at them.
For the best results, use durable materials for your custom family stickers to ensure they last a long time. Moving on, affordable prices are available for these personalized sticker designs to celebrate your family in style.
Affordable Prices on Custom Family Stickers
Printed Memories is the go-to place for affordable custom family stickers. Our rates are competitive, so you can get a great present without going over budget. We have hand-drawn designs perfect for adding to your Christmas cards or sprucing up your scrapbook. Our easy-to-use online design tool makes it simple to create a unique sticker with your photos and custom text throughout.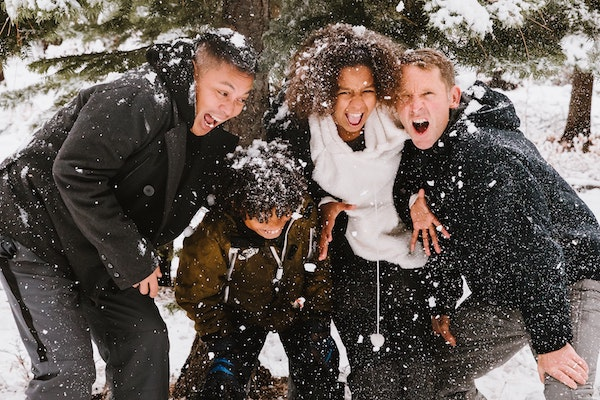 You can choose from hundreds of templates and add personal touches like borders, fonts, and color palettes. And best of all, there's no need to wait weeks for delivery – we ship out orders within two days. Plus, our customer service and support team is always on hand if you need help creating the perfect sticker.
For those seeking to purchase in larger amounts, Printed Memories offers discounted rates for bulk orders – providing great value for your money. Whether you are looking for one special sticker or enough to give as gifts at a family reunion, Printed Memories have something that will fit into any budget. So why not make your birthday this year extra special by giving everyone in your family their personalized sticker?
With Printed Memories, you can find affordable prices on custom family stickers that will make your loved ones smile. For even more satisfaction guaranteed, check out the next heading: Satisfaction Guaranteed with Printed Memories.
Satisfaction Guaranteed with Printed Memories
At Printed Memories, we understand that customers want to be sure of the quality of their purchase. That's why we guarantee satisfaction with every custom family sticker order. We guarantee our products and commit to ensuring customer satisfaction no matter the cause.
Our team is dedicated to producing only the highest quality stickers using durable materials that will last through all your memories. Our vinyl material is highly resistant to water, dirt, dust, and scratches for a long-lasting look that will preserve your memories. Our unique adhesive technology ensures that your stickers won't peel or fade away after long periods in direct sunlight or other harsh conditions.
We also offer competitive prices on all our custom family photo sticker orders so you can get exactly what you need without breaking the bank. With Printed Memories, there's no need to worry about sacrificing quality for price - because both matter when it comes to custom family stickers.
Whether it's a gift for someone special or something just for yourself – let Printed Memories help make lasting memories with customized family stickers today. You won't regret it - guaranteed.
Key Takeaway: At Printed Memories, we provide superior quality custom family stickers that stand up against wear and tear. Our reasonable prices allow you to buy precisely the sticker that suits your needs without spending too much. Get your memories immortalized with our durable and long-lasting customized family stickers - you won't regret investing in them.
Conclusion
Celebrating your family with custom personalized stickers from Printed Memories is the perfect way to make lasting memories. Our durable, affordable materials ensure you can have quality results without sacrificing your budget. With our satisfaction guarantee, you can trust that your custom sticker will be what you had in mind when celebrating a special occasion for someone close to you. Create something unique today, and let us help you celebrate your friends and loved ones with hand-painted or drawn custom stickers.
Transform your family memories into unique, hand-drawn custom stickers. Let Printed Memories help you create the perfect sticker to commemorate your special moments. Visit our them on your Etsy app or their website for reviews, designer decorating tips, and other detailed information!