Unleash Your Style: The Power of Custom Stickers to Boost Your Confidence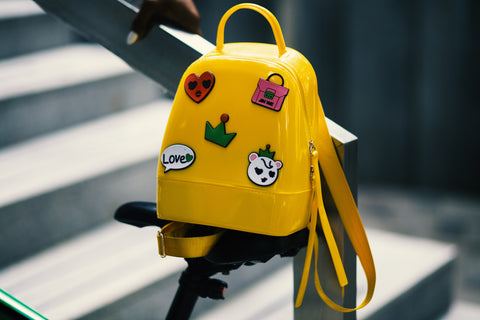 The power of custom stickers is undeniable - they can transform your style and boost your confidence in ways you never thought possible. Printed Memories allows you to explore a wide selection of high-quality stickers that can take your imagination to unprecedented heights. From different uses for custom printed stickers like labels and accessories personalization to the benefits of collecting them as part of an exciting hobby – discover how these unique designs can help unlock your potential today. Let's explore the power behind custom and personalized stickers: how they can easily boost your confidence and style.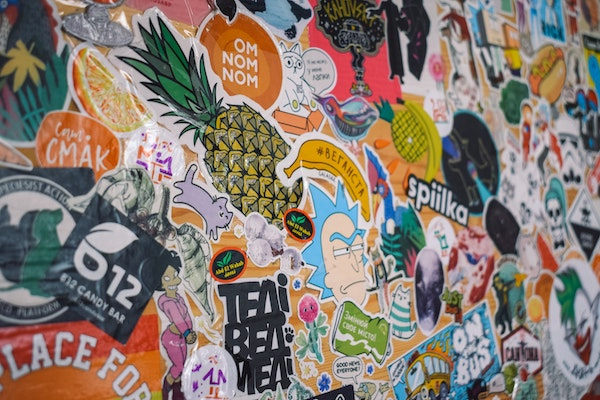 Unlock Your Creativity with Custom Stickers and labels
Custom and personalized stickers allow you to express yourself and explore your imagination. Whether you're a collector, artist, or just looking for an easy way to personalize items around your home or office, custom labels and stickers offer endless possibilities. With Printed Memories, you can create unique designs that reflect your personality and show off your style.
Beyond the sheer enjoyment of it, collecting stickers can also be a practical way to keep track of possessions and build up an impressive portfolio. For starters, it helps keep track of the things you own by marking them with distinctive labels. Assembling an array of unique designs, and collecting custom labels and stickers can offer a great way to amass a noteworthy collection and showcase truly remarkable pieces. Finally, there's something special about owning physical copies of artworks that can be shared and enjoyed for years - something digital collections don't provide.
Different Uses for Custom Labels and Stickers:
The uses for custom stickers and product labels are virtually limitless. You could use them to label items like books or storage containers; decorate gifts with personalized messages; make statements on clothing; create wall art; add flair to furniture; brighten up everyday objects like laptops and phones; dress up notebooks and planners – the list goes on. They're even perfect for crafting projects like scrapbooking and cardmaking.
Personalize Your Accessories with Custom Stickers:
Want a simple way to spruce up any item? Add some custom sticker bling. From tumblers and water bottles to phone cases and headphones – anything can be made unique with printed memories' high-quality decals and branded stickers that won't fade or peel away easily over time. Not only do they look amazing, but they also help protect against scratches too. If you ever tire of the design, no problem. Just switch it out with another one without any hassle.
How To Choose The Right Custom Sticker Design:
Choosing the right design isn't always easy, so here are a few tips from experienced collectors at Printed Memories
firstly think about what message or feeling you want people who see your sticker(s)to take away from it – this will help narrow down which type of image/artwork would work best. Secondly, consider how long-lasting the material should be since different surfaces require different adhesives (for example, waterproof vinyl vs. paper). Lastly, pick colors that stand out without being too overwhelming so that everyone notices, but not necessarily in an obnoxious way.
At Printed Memories, we understand the importance of quality content when it comes to creating beautiful customized works of art using our products. That is why we offer nothing less than top-notch customer service paired with durable materials designed specifically for every kind of surface imaginable. Whether you are looking for indoor walls or outdoor furniture, our products will stick around through thick and thin. We strive to provide our customers access to a world where their ideas become a reality through creative expression and customization capabilities that no other brand offers today. Join us now and unlock new ways to explore self-expression through artful creations made possible by Printed Memories' sticker-life lifestyle.
Unlock your creativity with custom stickers and unleash the power of self-expression. With sticker collecting, you can benefit from the increased confidence and style of having a unique collection to show off.
Key Takeaway: Printed Memories' custom stickers offer endless possibilities for creative expression, branding, and personalization, allowing you to show off your style quickly. They are fun to collect and come with practical benefits such as providing distinctive labels or artwork portfolios - all backed by top-notch customer service. Unlock the power of self-expression through Printed Memories' sticker life lifestyle today.
Benefits of Collecting Stickers
Collecting custom stickers is an enjoyable hobby that can be fun and rewarding. The pleasure of discovering fresh designs and the gratification of constructing a singular assemblage are two advantages of sticker collecting. Here are some of the advantages of collecting custom stickers:
1. Creative Expression:
Custom stickers allow you to express yourself creatively. Whether it's displaying your favorite characters or designing your artwork, there's no limit to what you can do with them. Plus, they make great conversation starters when friends come over for a visit.
2. Build Your Collection:
Collecting custom stickers gives you something tangible that you can look back on as time passes by and add more pieces to your ever-growing sticker collection. It's also exciting when new designs become available, giving you even more options for adding variety and creativity to your life.
3. Affordable Fun:
One of the best things about collecting custom stickers is how affordable it is compared to other hobbies like painting or photography – plus, all it takes is one sheet of paper and some imagination. Anyone can start their personalized sticker adventure with just a few dollars without breaking the bank.
4. Great Gift Idea:
If someone close to you loves collecting custom stickers, then why not surprise them with some? You don't need much money either - find out which type they prefer (elements, animals, etc.) and pick up a few sheets from the Printed Memories collection - a surefire way to put a smile on their face.
With custom stickers, you can flaunt your flair in distinct ways - whether it's demonstrating solidarity for certain advocacies or merely expressing yourself through imaginative design selections; these miniature pieces will help infuse personality into any area they're featured in.
6 Connect With Others Who Share Your Interests:
By joining online communities dedicated solely to discussing various aspects related thereto, such as trading tips & tricks or sharing ideas, this hobby becomes even more engaging than before due to its social aspect - making friends while doing something we love. Count us in any time.
Lastly, collecting custom-made stickers often inspires those who partake in the hobby by providing access to an infinite source of ideas from different artists' work showcased within said community forums. This provides a great opportunity for further projects should one pursue them.
Collecting stickers can be a fun and rewarding hobby that provides many benefits, such as allowing you to express yourself through creative designs. Additionally, custom stickers can also provide unique opportunities for self-expression and style enhancement. Exploring further, custom sticker design can be a great way to bring an extra bit of individual flair to your collections or projects.
Key Takeaway: Collecting custom stickers is an affordable and creative way to express yourself. It's also a great opportunity to make friends who share your interests or marketing campaign goals. You can join online communities dedicated to discussing various related aspects, such as trading tips & tricks or sharing ideas. With custom-made stickers, you can showcase your flair in distinct ways and have access to an infinite source of inspiration.
Different Uses for Custom Stickers
Custom stickers are a versatile and creative way to express yourself. They can be used for labeling items, creating artwork, marketing strategies, or as a fun hobby. Whether you're an artist looking to create something unique or a business owner wanting to advertise your products and services in a new way, custom labels and stickers offer endless possibilities.
Labeling Items:
Custom stickers are great for labeling items like books, folders, water bottles, and lunch boxes with names or initials, so they don't get lost in the shuffle. Custom generic stickers can be utilized on tech gadgets such as laptops and cell phones to help locate them if they are misplaced.
Creating Artwork:
For artists looking for something different from traditional canvas painting techniques, custom stickers are an interesting medium for expressing their creativity. Stickers can be used to craft any design, from minuscule decals to large-scale murals, due to their varied shapes and sizes. Plus, the adhesive backing makes them easy to attach to walls or other surfaces without worrying about damage from nails or tape residue.
Marketing Strategies:
Small business owners often use custom sticker printing services as part of their marketing strategy because they're affordable yet eye-catching at the same time. Hand out freebies at events such as trade shows or conferences with your logo printed; people will remember your brand long after the event. You could even give away bumper stickers featuring funny slogans related to your business. This kind of promotion is a surefire way to generate buzz around what you do while showing off some personality.
Hobbyists:
Collectors who love nothing more than adding new pieces to their collections may want to try collecting Printed Memories custom sticker designs which have been carefully crafted by experienced graphic designers using premium materials such as vinyl paper stock. This ensures durability against wear and tear over time; these quality prints look stunning when framed. It is no wonder why sticker collectors worldwide consider Printed Memories one of the best sources for high-quality custom sticker content online today.
Custom stickers can be employed to add a personalized touch to accessories, enabling you to create fashionable and unique styles that express your individuality. By personalizing your accessories with custom stickers, you can create unique and stylish looks that reflect your personality and show off your individual style.
Key Takeaway: Custom stickers offer many options for those looking to express themselves; from labeling items to creating artwork or marketing strategies, they are an affordable and eye-catching way to make your presence known. Hobbyists can also enjoy Printed Memories' carefully crafted custom sticker designs with premium materials that guarantee durability over time - perfect for adding to any collection.
Personalize Your Accessories with Custom Stickers
Personalizing your possessions with individualized decals is an awesome way to express yourself and make your items stand out. You can find the perfect sticker design for any accessory with Printed Memories. Whether it's a laptop, phone case, or even a water bottle, adding your own custom stickers will take it from plain to personalized in no time.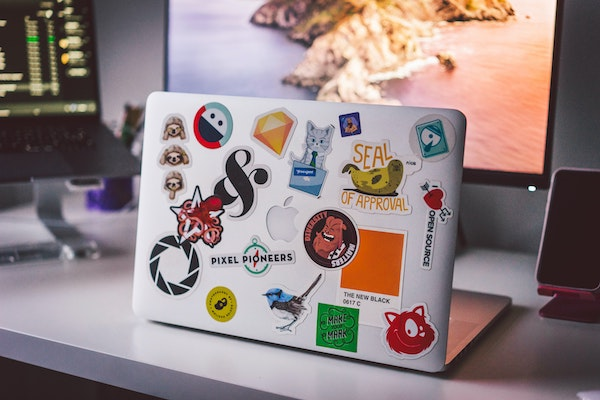 Utilizing custom stickers can be effortless, as they are straightforward to apply and remove without causing harm to surfaces. You don't have to worry about ruining an item if you want to switch up the look. Easily swap out a sticker for another with just one quick peel - as many times as desired. This makes custom stickers ideal for those who like changing things up often or want something new occasionally.
Custom stickers are worth considering if you're looking for ways to show off your personality through style. From funny sayings and quirky illustrations to bold designs that reflect your interests, plenty of good sticker options are available on Printed Memories to create looks that truly represent who you are. Not only do these personalized touches give accessories more character, but they also help them stand out from the crowd too.
Customized gifts also make thoughtful presents for friends and family members because they show how much thought was put into choosing something special just for them. Printed Memories offers hundreds of unique print designs, so there's always something suitable regardless of their tastes or hobbies – making gift-giving easier than ever before.
With our high-quality materials and vibrant colors, Printed Memories offers everything needed to create customized accessories with stylish flair. So go ahead, and get creative by personalizing all sorts of items around your home or office space with colorful prints from our collection today. Don't pass up this chance to experiment; be bold and seize the day.
Adding a unique touch to your accessories with personalized stickers can be an excellent way to showcase your individual style and give yourself some added flair. With the right design, you can further boost your confidence and style by choosing the perfect sticker for any occasion.
Key Takeaway: Express your individualism and make a statement with Custom stickers from Printed Memories – the perfect way to add flair to any item. Printed Memories offers hundreds of unique designs so you can find the perfect sticker for any accessory – allowing you to customize items with your unique style in no time. So why not get creative today?
How to Choose the Right Custom Sticker Design
Choosing the right custom sticker design can be tricky, especially if you're new to collecting. Before making a decision, it's important to consider factors such as the quality of the material, the size, and shape of the sticker, and the color scheme.
Quality Material:
Choosing stickers made from high-quality materials that are durable and long-lasting is essential. Look for stickers with a glossy finish or UV coating that protect them from fading in sunlight or water damage. Printed Memories offers superior-quality vinyl stickers that last up to 5 years outdoors without fading or cracking.
Size and Shape
Selecting the perfect sticker for your needs is critical and Printed Memories have you covered! Weigh out what size of surface it will be placed on; a larger design won't fit smaller gadgets such as cell phones or laptops, while small designs can easily get lost on bigger surfaces like walls. To ensure everyone finds their ideal match, we provide customizable sizes ranging from 2x2 inches up to 6x6 inches - so there's something for everybody at Printed Memories!
Color Scheme:
Color plays an important role when choosing a custom sticker design because it helps convey emotion and create an impactful visual experience for viewers. Choose colors that complement each other well but stand out against their background surface; too many bright colors can look overwhelming, and too few can make your design appear dull and uninteresting. If you're unsure which colors work best together, opt for neutral tones like black & white, which never go out of style.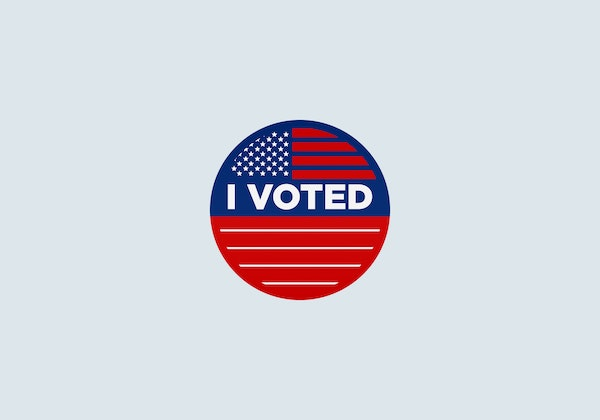 Finally, don't forget about personal preference. Selecting a custom sticker design should be fun, so take some time to explore different options until you find one that speaks directly to you. This is what makes collecting stickers truly special. With Printed Memories' wide selection of unique designs created by professional artists worldwide, there is sure to be something perfect just waiting for you - happy hunting.
Selecting the correct custom sticker design can be challenging, yet with watchful thought and exploration, discovering one that flawlessly accommodates your requirements is achievable. Printed Memories offers quality content for those looking to explore their creative side through stickers; they also provide reviews, guides, and information from experienced collectors.
Key Takeaway: Custom stickers are a great way to boost your confidence and style. Select one made of quality material, the right size & shape for its intended surface, with an attractive color scheme. With Printed Memories' wide array of eye-catching artwork from diverse creators, you will surely discover the ideal sticker for your needs.
Printed Memories: Quality Custom Sticker Content
Printed Memories is the go-to source for quality custom sticker content, reviews, information, etc. Whether you're looking to create a unique marketing campaign or want to add color to your online store, Printed Memories has a wide selection of custom stickers. With their easy-to-use sticker maker, you can make personalized bumper-branded stickers, flyers, and labels to help convey your message in style.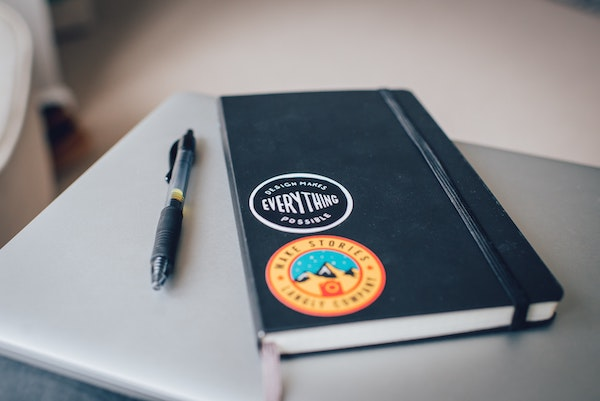 You don't have to be an expert designer either – Printed Memories offers free templates so anyone can create stunning designs quickly and easily. They also provide helpful guides on how best to use each type of sticker for maximum impact. From using generic stickers as giveaways at events or adding them as part of a marketing strategy for potential customers, there are countless ways to use these high-quality products from Printed Memories.
Plus, they offer great discounts when ordering large quantities, so if you want to sell or give out lots of stickers, this is definitely the place for you. And with their speedy delivery times, your order will arrive before any big event or launch day, so there is no need to worry about being late.
So why not check out what Printed Memories has in store today? Their huge selection of different shapes and sizes means there is something perfect for everyone, whether it's business cards, packaging materials, or promotional items - whatever kind of project you have in mind, they can help make it happen.
Key Takeaway: the company Printed Memories has you covered with their easy-to-use sticker maker and wide selection of custom stickers that can help boost your confidence and style. For those looking to get the best value for their money, Printed Memories offers great discounts when ordering in large quantities.
FAQs in Relation to The Power of Custom Stickers: How They Can Boost Your Confidence and Style
What is the importance of stickers?
Stickers are an important part of culture and communication. They can be used to express emotion, support a cause or event, and even as decorations. Since the early 20th century, stickers have become increasingly popular due to their ability to provide a creative outlet and foster relationships between individuals through personalization. Stickers also offer a powerful tool for companies to engage with customers individually, allowing them to create personalized messages and memories. Furthermore, stickers can help build relationships between individuals by providing tangible reminders of shared experiences that will last long after those moments pass.
How cost-effective are stickers for marketing goals?
Stickers are a great way to market products and services. Stickers can be leveraged as a key element of an effective marketing strategy, making them capable of generating brand recognition, increasing visibility, and driving sales. Stickers have proven effective in creating brand recognition with your target audience, increasing visibility, and driving sales. With the right design and placement, stickers can reach large audiences quickly while providing lasting impressions that increase customer engagement.
How do you use stickers to promote?
Stickers are a great way to promote any product, service, or message. Sticker campaigns can build brand recognition and create an emotional connection with customers. They can also help generate leads by being placed in strategic locations such as stores, events, and websites. Additionally, stickers are cost-effective and easily shared among friends and family, which helps increase reach. With creative designs that capture attention quickly, sticker campaigns can help spread the word about your business while connecting with potential customers on a personal level.
Why are stickers important in marketing?
Stickers are an effective marketing tool that provides customers with a tangible, memorable experience. Stickers can be a creative and unique way to promote products or services, boost brand recognition, and foster customer loyalty. Stickers can also create buzz around special events or promotions by giving them away at no cost. Additionally, stickers are often seen as collectible items that customers may proudly display in their homes or offices, furthering your message's reach even more.
Conclusion
Unleash your inner creativity and channel your confidence with custom stickers from Printed Memories. They offer an extensive selection of quality content, allowing you to find a design that suits all of your needs, whether for decorating or organizing! Not only can you use these as personalized accessories but also labels, so don't hesitate - to get creative with Printed Memories today and see just how powerful custom stickers can be!
Discover how custom stickers can boost your confidence and style with Printed Memories' quality content, helpful guides, and reviews from sticker collectors. Make the most of your collection today!