Tips and Ideas to Create the Perfect Travel Photo Book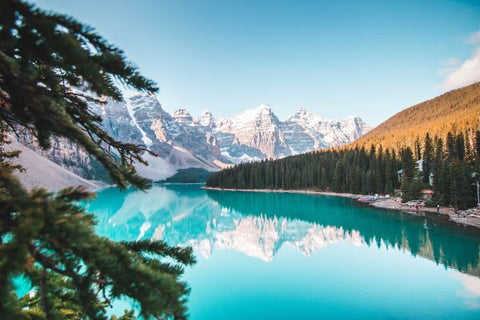 Whenever you travel, you make amazing memories. From the food you try to the sights you see and the people you meet, you won't want to forget a single second of it. Travel photo books are the perfect way to document all those amazing and unique experiences you have when traveling.
What Are Photo Books?
Photo books are like photo albums, but they're much easier to make. With photo books, you take the pictures from your phone's gallery or social media and print them directly onto the pages. From there, you can change the photo order, add and remove images, add captions, and more to create the perfect keepsake.
People make photo books to celebrate many different events and occasions, including graduations, birthdays, the holidays, and anniversaries. They also make great gifts for your loved ones.
Why a Travel Book?
Photo books are the perfect way to save special memories. From the pictures we take with our friends and family to our favorite photos of our pets, these keepsakes ensure we never lose a single moment.
With this logic, it only makes sense to make a travel book. The memories we make on our travels are unlike any other. Rather than endlessly scrolling through social media to find the dozens of pictures you've taken, photo books offer a way to capture and keep all your best travel moments in one place. Every flick of a page will take you back to that unforgettable trip.
Most photo book sites let you add text, change the order of the images, and more to create a beautiful adventure book you can proudly display on your bookshelf or coffee table.
Travel Photo Book Ideas and Tips
Looking for travel book inspiration? Our tips and ideas are sure to help you make the travel book of your dreams.
Stick to One Destination Per Book
If you're an avid traveler, the memories of each trip you take may blur together, especially if you tend to backpack or visit multiple destinations at a time. Sticking to one destination per book will help you organize your photos and memories into categories, so you never miss a single one.
For example, if you took a trip around Europe, theme each book on a single country you visited. Fill the pages with images from Switzerland only, and then make a separate one for France. In the end, you'll have a whole plethora of books filled with adventures.
Plan out your Photo Book in Advance
This tip may add time to the process, but it will help ensure you get the custom photo book of your dreams. Decide whether you want to organize your photos in chronological order or if you want to leave your favorite photos for the end of the book.
For example, carefully select the images you want and plan out the details you'd like to include in each caption. 
Some sites will offer different backgrounds, fonts, and more. Experiment with page layout options and photo order, and you may find some creative ideas to house your most precious memories.
Take the Time to Edit your Photos
Whether you're saving vacation photos, pictures from a weekend getaway, or snaps you took during your favorite road trips, you can make a travel book you're truly proud of with a few photo edits. Even if photography isn't your strong suit, or if you're a total beginner, you can still learn a few tips.
If you've taken all your photos on your phone, we have a few mobile phone editing tips that will make them stand out and help create a professional-looking book you can be proud of.
Create a Food Travel Book
One of the best things about traveling is the food. Whether you're crossing the ocean or just going up the road, you're bound to find a million new, fun places to eat and new foods to try. No travel book is complete without the occasional food snap, but what about a book dedicated solely to food? If you like to cook yourself, you'll have endless pages of inspiration for meals to try out! 
This is one of the best travel photo books for a foodie.
Group Certain Photos Together
From meals out to days spent soaking up the sun on the beach, and those afternoons sightseeing, grouping your photos by the events will help you create a consistent book. If you're traveling with your loved ones, group photos of your friends and family together.
You don't just have to group in terms of events, days, and people - why not create a timeline of your trip, from start to finish? Timeline photo books are great if you have many adventures to talk about; you can ensure you won't miss a single story.
Different photo book sights will offer different layouts, so you can easily find a beautiful and creative way to group your travel photos together.
Add in a Map of Where you Were
Contrary to popular belief, you don't just have to add in your own travel photos. Instead, spice up your travel photo book with other fun inserts, such as a map of where you were. If you don't have one to hand, a quick Google or Pinterest search will bring up a range of different options. This way, you'll always be able to see which part of the world you were in.
A map would also make a great cover photo for your travel photo book!
Use Captions to Tell a Story
Our adventures are usually full of fun and interesting stories, whether passed on from the people we meet or the memories we make on our own. Put your photos in chronological order and use the captions to tell a story. If you're not a wordsmith, don't worry! It doesn't have to be an essay; just a few details will be enough to set the scene.
If you tend to take a travel journal with you, a story photo book is a fun theme to try - you'll already have all the right words to say! This way, you'll never forget a detail.
Some photo book sites (such as Printed Memories) will automatically upload dates from your social media and drop them in the photo book. So if you're not sure what happened when but have been avidly uploading to social media, you're good to go.
Spend Time on the Cover Photo
This tip is as important as all the others above (perhaps even the most important.) The cover of your photo book deserves some thought; it reflects the photo book in its entirety. 
As mentioned above, you could find a map of the world and make that the cover of your travel photo book. Maybe you want a cover photo highlighting a special memory you made on your trip or the amazing people you met. Whatever cover picture you decide on, it should be something you love looking at - an image you're proud to show off.
Honorable Mentions
Are you looking for even more inspiration? Here are a few more travel book ideas for your consideration.
A family and friends photo book: Sometimes great adventures have everything to do with the people you make memories with. Capture all your loved ones in a fun travel album dedicated especially to them.
An Instagram travel book: If you have an Instagram account dedicated to your travels, why leave those pretty pictures on the screen? Print your images in a photo book. Most book builders (such as Printed Memories) offer instant uploads from your social media.
A road trip book: This is a great theme if you're forever taking road trips across the country. Capture street signs, scenery, and more to create a book filled with every adventure from the road.
A photo book dedicated to your kids: If you travel with your children, this fun theme will ensure you never miss a memory with them. And anyone who has children will know that traveling with them is an adventure in itself.
Your favorite places: If you're an avid traveler, chances are, you've been to a lot of different places. Why not create an album that's filled with every single location you've visited? It'll be a book you'll love to browse through.
A yearly vacation album: If you tend to take a trip every calendar year, why not save your adventures in a vacation album? Fill the pages with your favorite images, whether you're relaxing by the pool or seeing the sites.
Printed Memories Photo Books
Printed Memories photo books are super fun and easy to make. Now you have your theme in mind, things just got a whole lot easier! Add pages, change the photo order, and pull in captions from social media. And, with a book that builds itself, do it all in five minutes.
Not only that, Printed Memories plants one tree for every single book they print. So not only are you saving your travel memories - you're helping to save the planet, too!
Click here to build your Printed Memories photo book.
Conclusion
Creating the perfect travel photo book doesn't have to be a headache. You could organize and edit pictures straight from your phone. Our themes, tips, and ideas above are sure to make the process easier. And why just make one book? When you start creating, you'll find it's hard to stop.