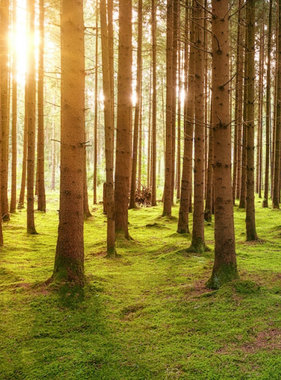 We Plant a Tree For Every Order
We've teamed up with Ecologi to plant 1 tree every time you order with Printed Memories.
live count
Making it through six years of wedded bliss is no small achievement; it needs an extra special 6th-anniversary gift. Every year as a married couple is special, which is why here at Printed Memories, we offer a range of personalized anniversary gifts by year. Shop 1-year anniversary gifts, 5-year anniversary gifts, and more.
What is the Six-Year Anniversary Gift?
The traditional gift for six years of marriage is iron. This material represents strength and endurance and is the perfect gift to celebrate the strength of your marriage. As the years go by and you surpass this iron anniversary, you'll become stronger as a couple.
Gift-giving can be difficult at the best of times, let alone when you're looking for something extra special. If you're not sold on iron anniversary gifts, the modern gift for a six-year anniversary is candy. Create a wedding anniversary gift as sweet as this couple is.
We offer a selection of personalized 6th-anniversary gifts to suit any couple or partner. Celebrate this special occasion with a wedding anniversary gift created just for them - from map prints to canvases, picture frames, and more, honor a married couple with something unique.
Each of our personalized 6th-anniversary gifts features a range of custom options, so you can really make this present one-of-a-kind. Change colors, opt for different sizes and frames, add the couple's names, and more. Include a special quote, sentimental message, or even the vows spoken on their wedding day.
Whether you're looking for a special 6th-anniversary gift for a loved one, family member, friends, or your partner, we'll help you commemorate this milestone wedding anniversary.
We offer a range of personalized gifts by year. Celebrate five years with a wood gift, or shop our first year anniversary gifts to celebrate that first magical year of marriage. Whether you're looking for wedding anniversary gift ideas to celebrate ten years, fifteen years, or even thirty, we have a range of beautiful presents to suit any couple.
Browse our 6-year anniversary gifts and help celebrate a special couple's strength and endurance as they enter their sixth year of marriage.