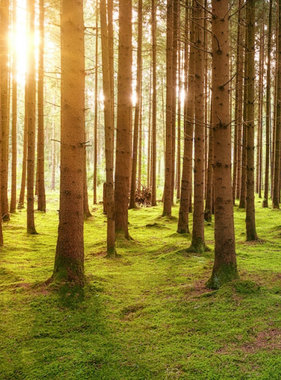 We Plant a Tree For Every Order
We've teamed up with Ecologi to plant 1 tree every time you order with Printed Memories.
live count
Paper is the traditional one-year anniversary gift, representing a blank page, new beginnings, and endless possibilities. We offer a range of paper-themed anniversary gift ideas that are perfect for illustrating the beginning of a special couple's love story. Shop all Printed Memories personalized anniversary gifts by year.
First Anniversary Gifts
That first year of marriage is a magical time for couples. They're just settling into their new lives and learning new things as they embark on this exciting journey together. Their marriage is a blank page, full of possibility and potential.

We offer a range of one-year anniversary gifts to memorialize this first chapter. Help a special couple celebrate their first wedding anniversary with a unique and personal gift.

The perfect first-anniversary gift for a newly married couple will differ for each relationship. That's why we offer a selection of personalized anniversary gifts suitable for all styles. From a one-year anniversary star map and our first-anniversary canvas prints, to photo books, browse our range of paper gifts.

You may be looking for gift ideas for your partner to celebrate that magical first year together, or perhaps you're friends and family of the special couple, searching for a truly magical first-anniversary gift they'll never forget.

Find the perfect first-anniversary gift no matter the couple's living space. Our 1 year anniversary gifts come in a range of themes, sizes, and frame options to suit a variety of different styles. So whether you're looking for a modern gift to suit their home decor or a vintage print to celebrate this special occasion, create a 1-year anniversary gift to ensure they never forget this magical first year of marriage.

Add a touching quote or a special message to make this paper anniversary gift stand out. You could even include snippets from the couple's wedding vows, making this an extra special gift they'll want to treasure forever.

Our personalized paper anniversary gifts will ensure they'll always have a reminder of that magical first year of marriage. So choose the perfect one-year anniversary gift and make this an occasion they'll never forget.