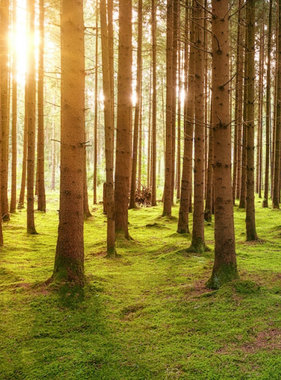 We Plant a Tree For Every Order
We've teamed up with Ecologi to plant 1 tree every time you order with Printed Memories.
live count
Celebrating your fifth anniversary is a huge accomplishment; you've loved and supported each other as a married couple for half a decade now. An anniversary as momentous as this deserves a special 5th-anniversary gift to spoil your husband, wife, or partner. Here at Printed Memories, we offer a range of personalized anniversary gifts by year.
Wood Anniversary Gifts
The traditional anniversary gift for your 5th wedding anniversary is wood. Entering your fifth year as a wedded couple is no small accomplishment, which is why this gift symbolizes strength and durability, something you can carry with you as the years go on and you become stronger as a couple.
We offer a selection of wood-themed five-year anniversary gifts suitable for any couple. Opt for a sentimental print with a wooden picture frame or our wood canvases to celebrate this momentous occasion. From star maps to romantic prints, you can find the perfect 5-year anniversary gift for any couple.
If you'd rather not go for a traditional gift or you're not a fan of wood anniversary gifts, we have a range of personalized products to suit all types of couples, relationships, and people.
Every couple's journey is unique. With our selection of custom options, you can create a five-year anniversary gift tailored just for them to match their individual style. Add a special message, quote, or inside joke to make them smile.
Create the perfect gift for any couple celebrating their fifth year of marriage, and ensure this is an occasion they'll never forget.