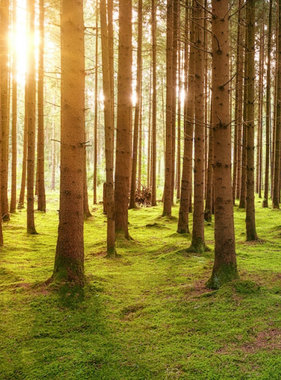 We Plant a Tree For Every Order
We've teamed up with Ecologi to plant 1 tree every time you order with Printed Memories.
live count
There is no playing down the strength and devotion of a marriage after two wonderful decades together. Treat your partner, friends, family, or parents with the perfect gift for this magnificent milestone. Here at Printed Memories, we offer a range of personalized 40th-anniversary gifts. Shop all personalized anniversary gifts by year.
Ruby Wedding Anniversary Gifts
The traditional gift for a 40th anniversary is ruby. This beautiful, vibrant stone has much symbolism associated with it, representing devotion, romance, and passion, things any couple should have an abundance of after spending two decades together. Here at Printed Memories, we offer a range of beautiful wedding anniversary gifts perfect for reflecting the passion, devotion, and care in your marriage.
Celebrate your spouse or a special couple with the perfect gift. From star maps and canvas prints to photo books, we offer a range of gifts that'll make this ruby wedding anniversary one to remember.
All of our gifts are fully custom. Change the colors, choose your favorite design, include photos, and more to create a present that will suit the lovely couple's style. So whether you're creating a special 40th-anniversary gift for your spouse or you're looking for anniversary gift ideas for a couple reaching this amazing milestone, create something entirely unique.
Go even more personal with our text options. Add your partner's or the couple's names, include the wedding date, or craft a special quote or a meaningful message. Celebrate this special day and make them smile on their 40th wedding anniversary.
We don't just offer 40th-anniversary gifts. From your first year together to your twenty-fifth wedding anniversary, celebrate every year of your marriage.