5 Reasons Why a Photo Book Makes the Perfect Christmas Gift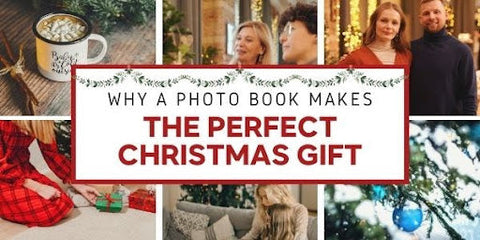 1. It's Easy to Show Them You Care
Showing someone you care is easy with a photo book.

If you're not a wordsmith, then this is the best gift idea for you. With a photo book, no words are necessary. All you need are a few good pictures, and you're bound to make the receiver smile, laugh, or even cry!
2. And if you Want Captions, That's Okay Too
Most photo book builders give you the option of adding text to your photos. But this can be time-consuming, especially when you have a million other holiday gifts to buy.

Printed Memories is a book-building site that actually pulls in your captions from social media, so you don't have to spend hours agonizing over what to say.
3. Photo Books Are Easy to Create
If you're the host with the most this year, then that's all the more reason to opt for a photo book.

Printed Memories promises to build your photo book in five minutes, straight from your phone. That means you don't have to spend hours designing the layout, or uploading each individual photo.

Get your presents out of the way and skip the stress.
4. They Beat Generic, Picked-it-up-at-the-Grocery-Store Gifts
That means you can't get Grandpa another pair of socks! When it comes to socks, chocolates, and wine, the novelty soon wears off. This goes for anything you could have picked up from the grocery store.

On that note, photo books aren't just good for Christmas! You can build a book for every single occasion.
5. Avoid Last-Minute Panics About Delivery Times and Delays
How many times have we found the perfect gift online with the intention of buying it later, only to find it's gone out of stock? With the holiday period swiftly approaching, this situation could very well become the norm.

And, let's be real, do you really want to go shopping on Christmas Eve? There's nothing worse than being faced with a mall full of shoppers who are just as stressed out as you, listening to the same Christmas songs on repeat.
Order Before It's Too Late!
Ordering now will ensure you avoid last-minute panics about delivery times and delays. With Printed Memories, you can get your photo book in a week.

Build your photo book now and leave the panic-buying to the other shoppers.