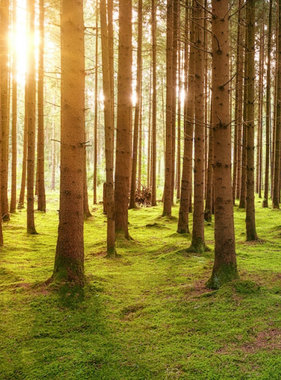 We Plant a Tree For Every Order
We've teamed up with Ecologi to plant 1 tree every time you order with Printed Memories.
live count
AS FEATURED IN:




ABOUT OUR PRODUCTS
What makes us so special?

We print locally to you for speedy delivery

We plant 1 tree for every product we sell

Fully customizable to create the perfect gift

Over 100+ styles and themes to choose from
PRINTED JUST FOR YOU
Our customers love their prints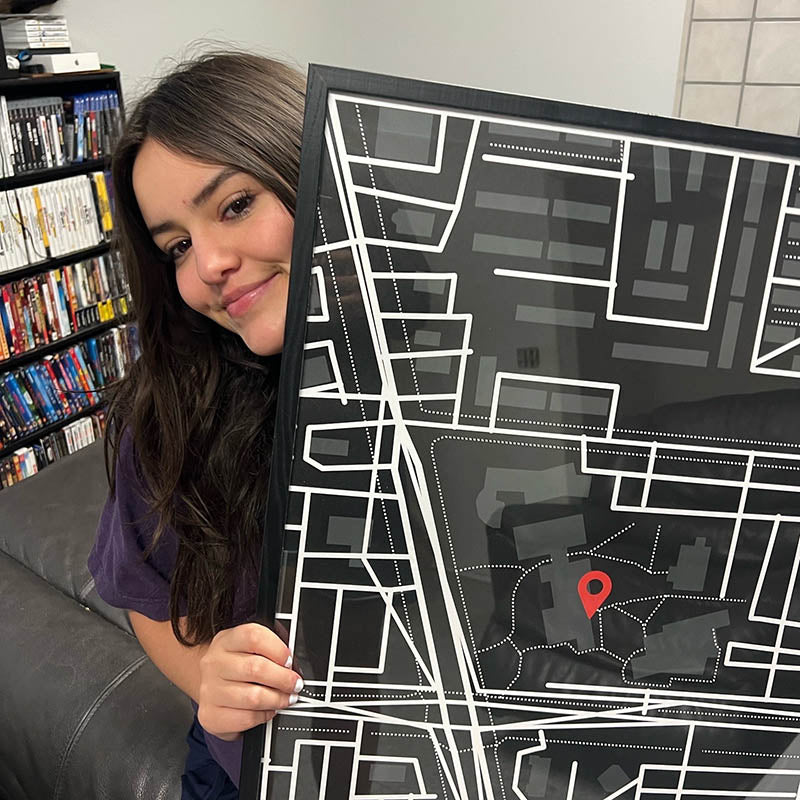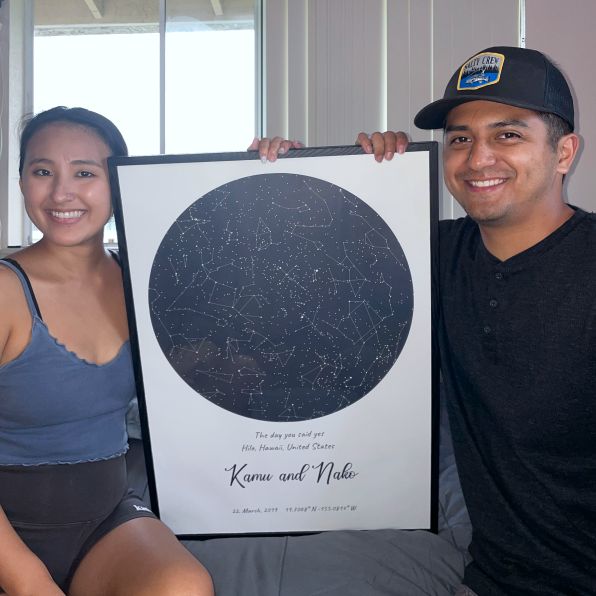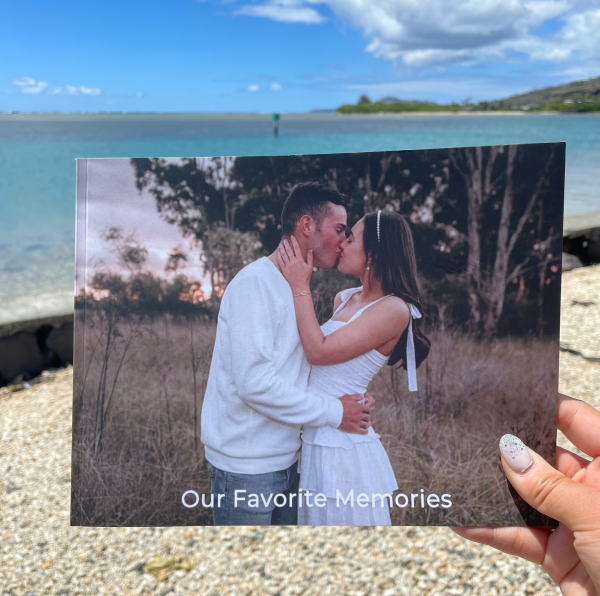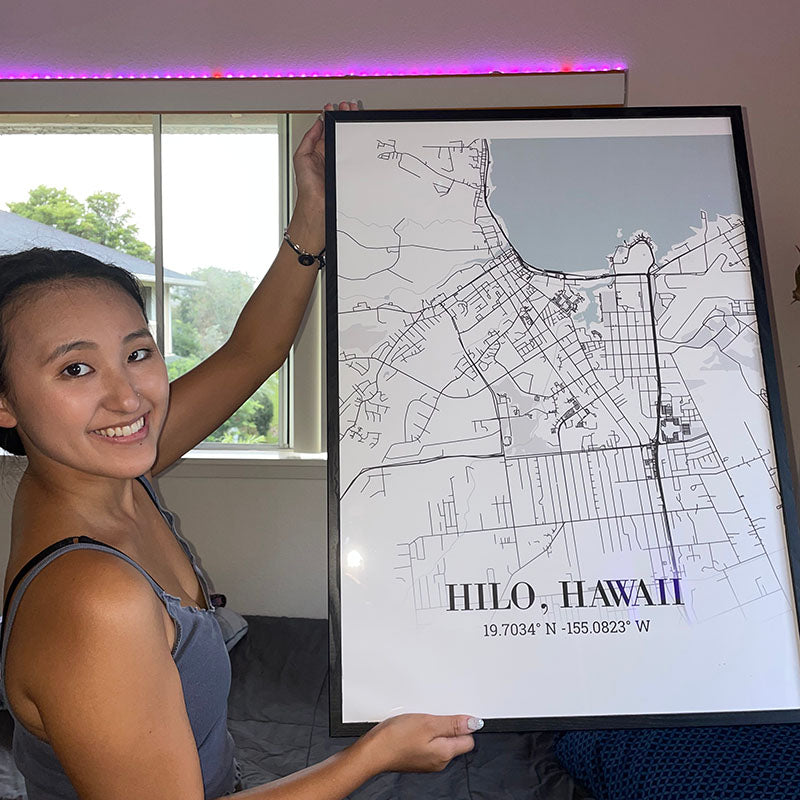 US VS OUR COMPETITORS
How We're Better Than Other Brands
With high-quality products, fast shipping times, and our promise of guilt-free printing, we're striving to be the best we can be.

Guilt-free printing. 1 print = 1 tree planted
Fast production and shipping
Our Maps Make Beautiful Gifts
This Mother's Day, express your love and appreciation to the special woman in your life with a heartfelt surprise - an individualized Home Map! She'll be filled with joy when she uncovers this one-of-a-kind present crafted just for her. Not only will it serve as a tangible reminder of all the happy memories you've shared together, but also provide an enduring keepsake that will bring back warm nostalgia for years to come.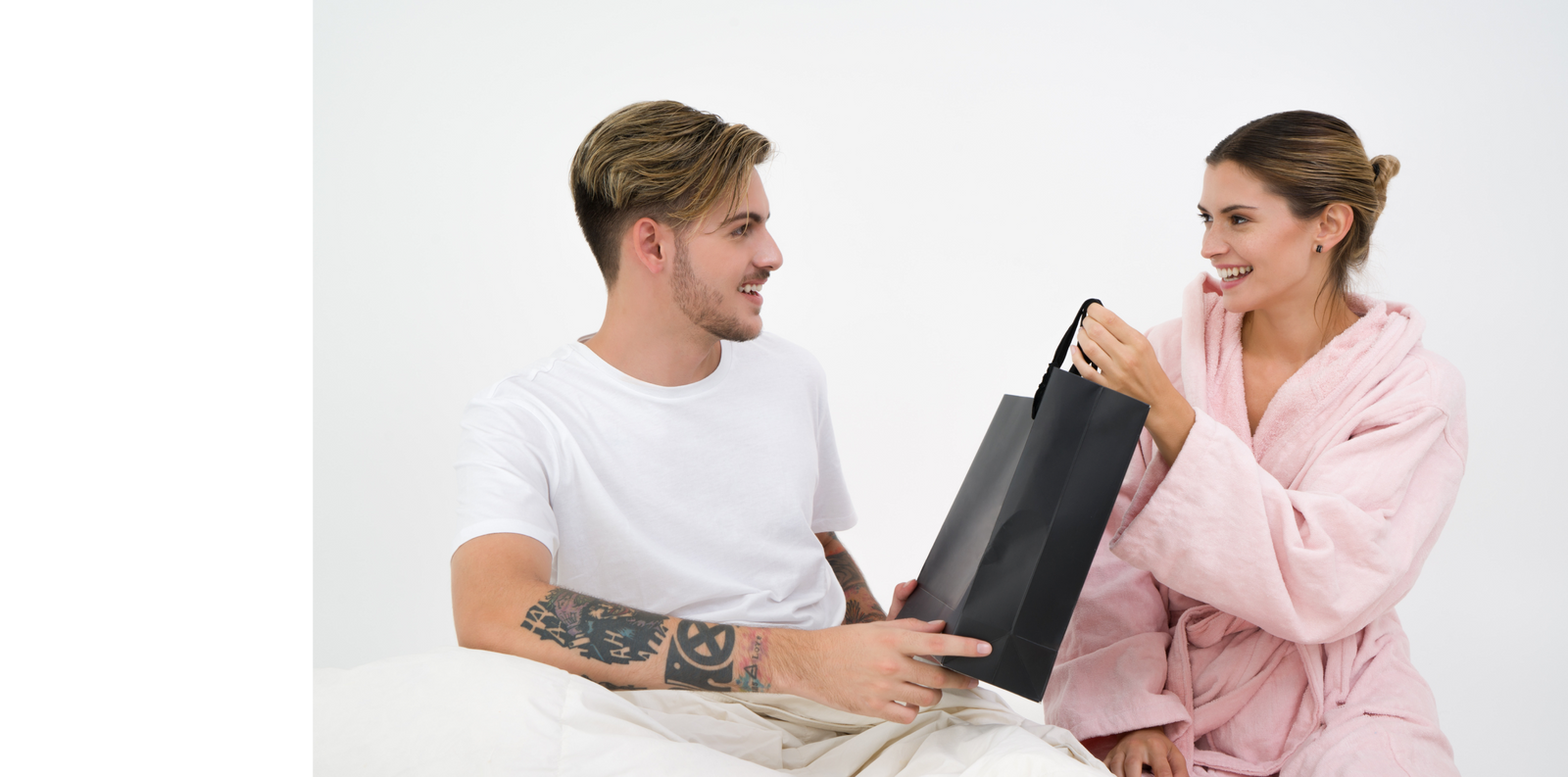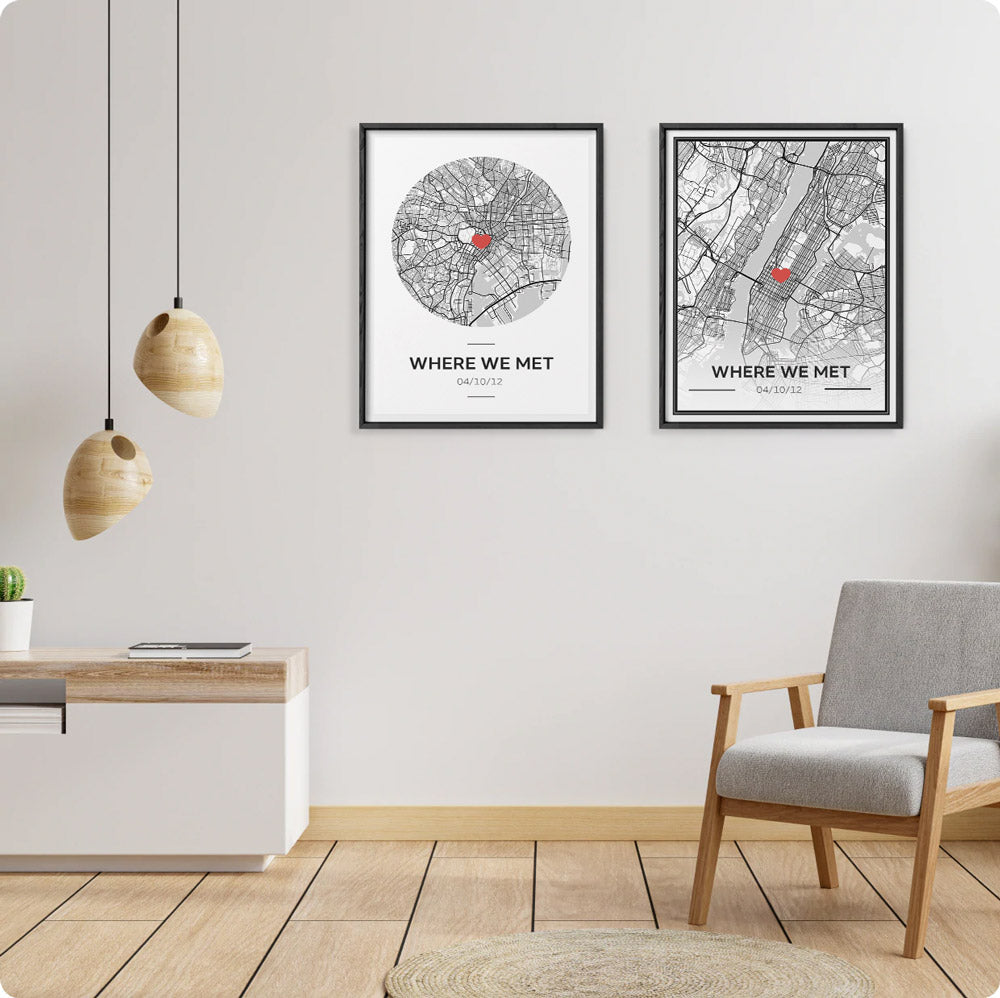 FULLY CUSTOMIZABLE
Choose From a Range of Designs and Styles
With a wide variety of designs to select from, you can find the perfect one for celebrating your mom and making her tear up with joy. Show her how much she means to you by creating a piece of artwork with exquisite details! You even get it framed in navy, cream, or black.
PREMIUM QUALITY
High Quality Mother's Day Home Maps
Quality matters, and that's why we use thick paper with premium inks to ensure our maps last a lifetime. Show your mom how much you love her this Mother's Day by giving her an unforgettable art print of where she lives. Thanks to its superior materials, it will become something special for her to cherish forever!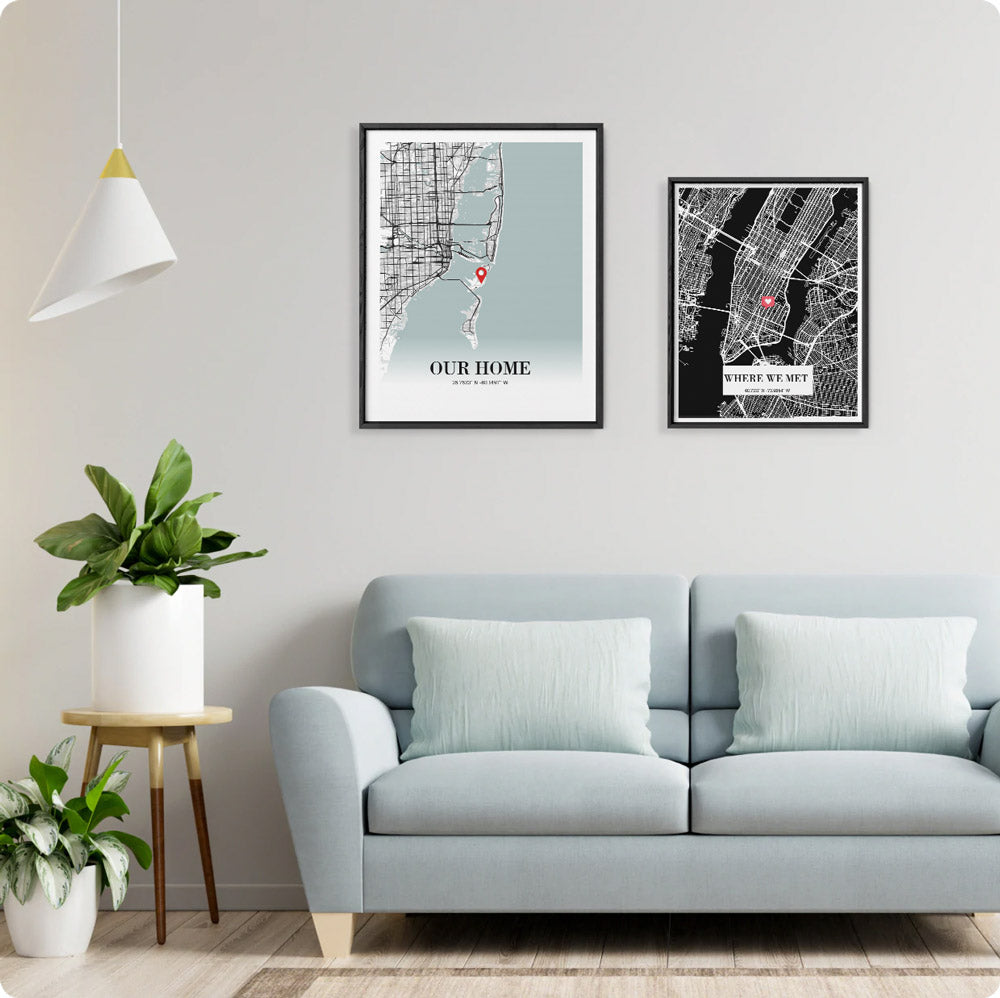 X

We plant 1 tree for every single product we print
Here at Printed Memories we've already planted over 1,400 trees!
PLANT YOUR TREE NOW
"

Excellent quality. Quick delivery, well-packaged, and it looks fantastic.

"





CREATED WITH CONSCIENCE
How we're doing our bit for the planet
Here at Printed Memories, we're determined to do our bit for the environment. You can purchase from us guilt-free, knowing that every time you order from us, you're helping the planet too!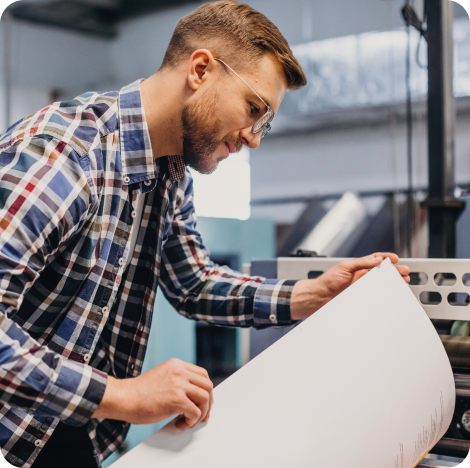 We print locally to you
Learn more

To minimise transportation, we produce your map in a printer closest to you. We now print from 7 locations throughout the world.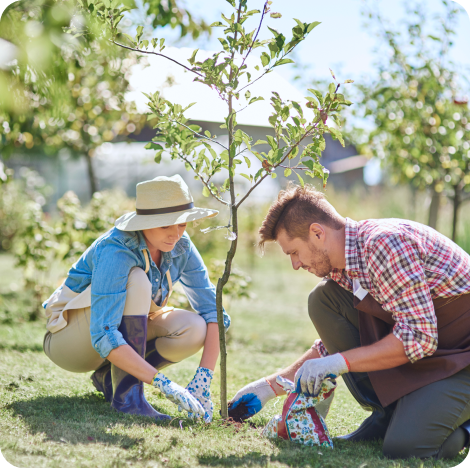 One order = one tree
Learn more

We plant one tree for every print we sell. Every time you order from us, you are helping us meet our tree planting goals.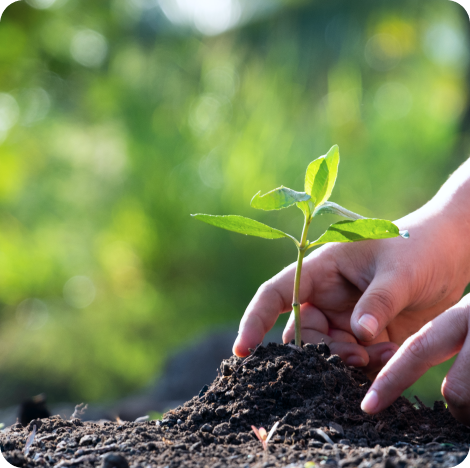 Carbon offset
Learn more

Printing locally & minimising transportation means that our CO2 emissions are offset with our one print = one tree initiative.


Our FAQs
Are personalized maps accurate?


Absolutely! We create gorgeous star maps that accurately show the constellations and stars as they were seen in the night sky from any location around the world. With scientific precision, we craft each map to be reflective of a particular date's arrangement of stars—making them truly unique pieces. Hence, every customized astrological chart is distinctively special.


In order to promote sustainability and reduce transit times, all of our personalized sky maps, photo books, and canvas prints are printed locally. With printing facilities in the USA, United Kingdom, Canada, Australia, and Europe-wide; you can receive your tailored item without any wait! For those seeking something unique that ships fast - look no further than us for prinst that come to life within days!
I have more questions - where can I get help?


Are you curious about creating a personalized star chart or any other product? Our customer service team is here to lend a hand. We promise our prompt replies will leave no question unanswered--whether it be inquiries regarding shipping, gift cards, orders, or shopping carts! To contact us for help simply visit our contact page and drop us an email at support@printedmemories.com. We can't wait to hear from you soon!
What are your shipping times?


Shipping Times:
Free Shipping: 5 - 7 days
Priority: 4-6 days
Express: 1-3 day
Production Times:
2 - 3 days
Experience lightning-fast production and delivery with Printed Memories! Our customers receive their orders in as fast as four days - that's the quickest turnaround time you'll find anywhere. Sign up now to start your journey!
What is a personalized star map?


Relive your most cherished memories with a personalized map. With our maps, you can now have an exact portrayal of the stars during that night! Our custom star maps are designed to precisely depict constellations and celestial bodies in comparison to one's position on a precise date; offering a permanent way for you to remember this beautiful experience forever. Our star maps are perfect for a wedding, anniversary, and other special occasions.
How does "guilt-free printing" work?


By teaming up with Ecologi, we are joining their mission to make the world greener one tree at a time. That's why for every custom map made, we pledge to plant a single tree! Our goal is lofty—millions of trees must be planted in order to help preserve our environment. Subscribe now and stay tuned as you take advantage of our guilt-free star maps that contribute towards maintaining nature's beauty while helping us reach these ambitious goals.


We do! Our gift cards and gift certificates are a great choice for someone special, especially if they'll want to design their poster map themselves. And the best part? They don't expire! Your loved ones can experience the magic of our map builder and design the perfect gift for their home office, living room, kitchen, or anywhere else.
Think your loved one might appreciate a photo book or canvas print? We offer gift cards for all products on our site, helping you save special moments. Just head on over to our gift cards page for further instructions.
Looking for inspiration? Our personalized products are perfect for all occasions, including:
-Father's Day
-Your Anniversary
-Birthdays
-Mother's Day
-And more.