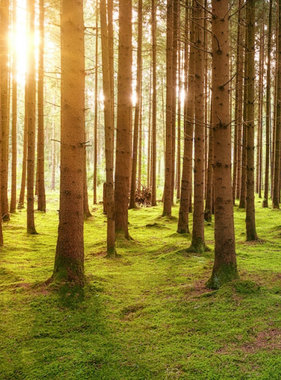 We Plant a Tree For Every Order
We've teamed up with Ecologi to plant 1 tree every time you order with Printed Memories.
live count
Elon Musk once said, "If you get up in the morning and think the future is going to be better, it is a bright day. Otherwise, it's not."
Every single person on the planet knows who he is. There is a reason Elon Musk is the founder and CEO of SpaceX and Tesla Motors, with a net worth of 162.4 billion USD - and rising. His ability to work hard and visualize success means he can play hard now, reaping the rewards of his investments.
This very same entrepreneur and all-around genius is not quiet about his support of bitcoin and cryptocurrency.
Even Elon Musk knows that building an empire can feel like an endless, uphill climb. It can be tempting to slack when it comes to all the hard work you need to put in, especially when others seem to have it so easy. It's his persistence and dedication that have brought him to where he is. With the right drive and determination, you can do the same.
But sometimes, you need a little motivation.
Remind yourself what you're working towards with an art piece from our Bitcoin and Cryptocurrency Art Collection.
Printed in exquisite detail, using only the most pigmented of inks, these pieces will stand out in any room, drawing the eye no matter the decor.
Each of our Bitcoin and Cryptocurrency art pieces contains an inspirational message to help you look to the future, whether you're building a business, embarking on a new project, or investing in cryptocurrency.
If you're looking for something motivational to put up in the workplace or an inspiring art piece to fill the walls of your home office, you're bound to find it amongst our Bitcoin and Cryptocurrency Art.
Visualize a brighter future with a striking art piece from our Bitcoin and Cryptocurrency Art Collection.