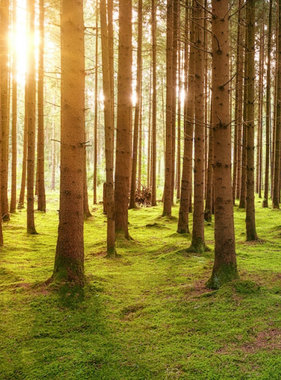 We Plant a Tree For Every Order
We've teamed up with Ecologi to plant 1 tree every time you order with Printed Memories.
live count
If you're looking for the perfect 35th wedding anniversary gifts for this momentous occasion, you've come to the right place. Here at Printed Memories, we offer a range of unique 35th wedding anniversary gifts you can customize to suit any partner, husband, wife, or couple. From art prints to photo books, shop all our anniversary gift ideas by year.
Coral Anniversary Gifts
The traditional gift for 35 years together is coral. Coral doesn't just become beautiful overnight; this organic material takes a long time to form, just like a loving relationship. It takes years to build the level of trust, love, and devotion you'll experience after thirty-five years of marriage.
The modern gift for a 35th wedding anniversary is jade, representing love, wisdom, and fortune.
Coral reefs are unique, and the perfect coral anniversary gift should be too. Here at Printed Memories, we offer a selection of personalized 35th wedding anniversary gifts to suit all manner of marriages. Celebrate the unique love and devotion in your marriage with our best-selling print gifts; capture your wedding day with a star map, or celebrate this momentous wedding anniversary with a canvas print.
Choose from our range of designs, styles, and colors to create a 35-year anniversary gift that's completely unique. Our prints come in various sizes and frames to suit any home decor - celebrate any couple's style.
Each of our anniversary gifts can be personalized, too. Add the special couple's names, a quote that will remind them of that significent day they said, 'I do', or a meaningful message theyll love.
We don't just offer 35th wedding anniversary gifts. Celebrate your 1st wedding anniversary or your 2nd with our anniversary gifts for every year. Honor a happy marriage with our personalized gift ideas.