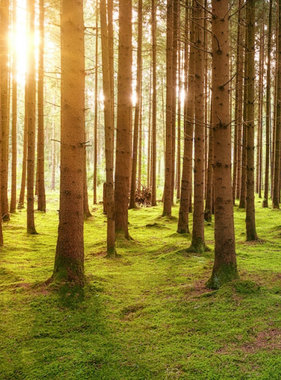 We Plant a Tree For Every Order
We've teamed up with Ecologi to plant 1 tree every time you order with Printed Memories.
live count
19 whole years of wedded bliss! If you're looking for beautiful 19th-anniversary gift ideas, you've come to the right place. Here at Printed Memories, we offer a range of personalized wedding anniversary gifts for your spouse, partner, friends, family, or anyone else celebrating a special anniversary. Shop all our anniversary gifts by year.
19th Wedding Anniversary Gifts - Bronze Theme
A theme of bronze is both the traditional and modern gift for a 19th wedding anniversary. Bronze is a beautiful, golden material, but it's not just pretty to look at - it's also tough, steady, and durable. And so, a bronze gift symbolizes both the strength and beauty of your marriage. You may appear in love and happy from the outside, but you're also strong from within. All 19th wedding anniversary gifts should reflect this.
The best thing about personalized anniversary gifts is that each one is unique to the individual or couple you're purchasing for. Choose from our range of styles and designs to suit any couple's style. Opt for modern 19th-anniversary gifts, or go for something more vintage. Celebrate a special couple on their bronze anniversary with our one-of-a-kind gift ideas.
Take your custom gift to the next level with our personalization options. Add the couple's names, their 19th wedding date, a special quote, and more. Create a stunning wedding gift for your spouse, family, friends, and more.
We don't just offer 19th-anniversary gifts. Shop all our wedding anniversary gifts by year, including traditional and modern gifts. Create a handmade, one-of-a-kind 19th-anniversary gift they'll never forget.