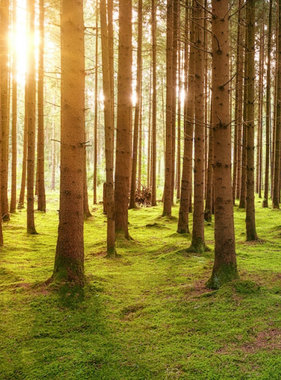 We Plant a Tree For Every Order
We've teamed up with Ecologi to plant 1 tree every time you order with Printed Memories.
live count
A steel anniversary is no small achievement. You and your partner are over the decade mark now, and, like steel, your marriage is resilient, strong, and destinated to last a lifetime. Whether you're looking for anniversary gift ideas to spoil your spouse or a special couple, we have a range of beautiful 11th-anniversary gifts. Shop all Printed Memories anniversary gifts by year.
-----
Steel Anniversary Gifts
If you're looking for beautiful 11th-anniversary gifts, you've come to the right place. The perfect 11th-anniversary present will celebrate the resilience and strength of your marriage. From custom prints to rings and jewelry, there are many beautiful gifts out there that you could offer your partner or a special couple to celebrate their wedding anniversary.
Each of our presents are fully customizable, meaning you can create a beautiful 11-year anniversary gift for any couple. Choose from various styles, designs, and themes to design a one-of-a-kind present to suit any couple or their home. Make your 11th-anniversary gift extra special by adding a personalized quote or a special message. Whichever gift you choose to personalize, the possibilities are endless.
We have gifts for all anniversaries, from your 1st anniversary to your 30th. Shop all our personalized anniversary gifts on our site.
Celebrate the strength of a couple's marriage with our stunning 11th-anniversary gift ideas. Whether you're shopping for your husband, wife, or a special pair of love birds, get them a gift they'll cherish forever.