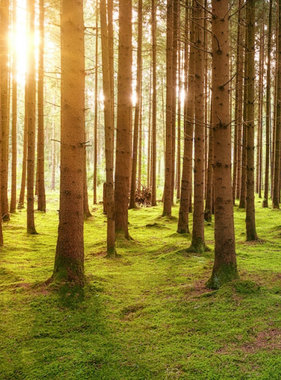 We Plant a Tree For Every Order
We've teamed up with Ecologi to plant 1 tree every time you order with Printed Memories.
live count
AS FEATURED IN:




PRINTED JUST FOR YOU
Our customers love their Bibles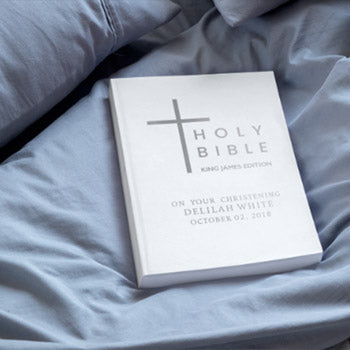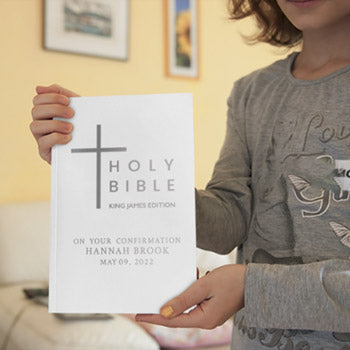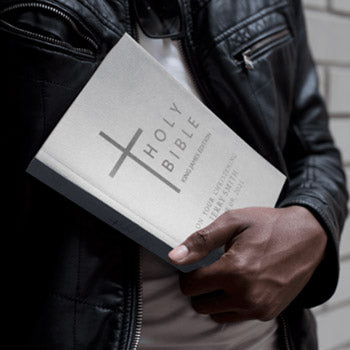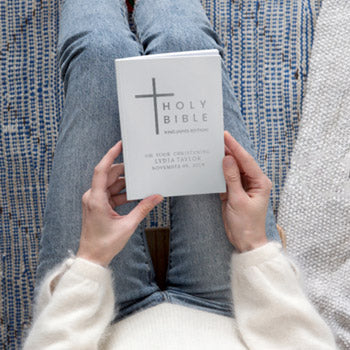 ABOUT OUR PRODUCTS
What makes us so special?

We print locally to you for speedy delivery

We plant 1 tree for every product we sell

Fully customizable to create the perfect gift

Over 100+ styles and themes to choose from
Our Bibles Make Beautiful Gifts
Let the word of God reach your godchild or loved one with a personal copy of the Holy Book. Emboss their name in silver foil upon its ivory cover, along with a special message on its opening page. This precious gift from you will serve as an invaluable guide long after their christening ceremony, confirmation event, or First Communion celebration - forever cementing it in their heart and memory as something truly meaningful that they can treasure for years to come.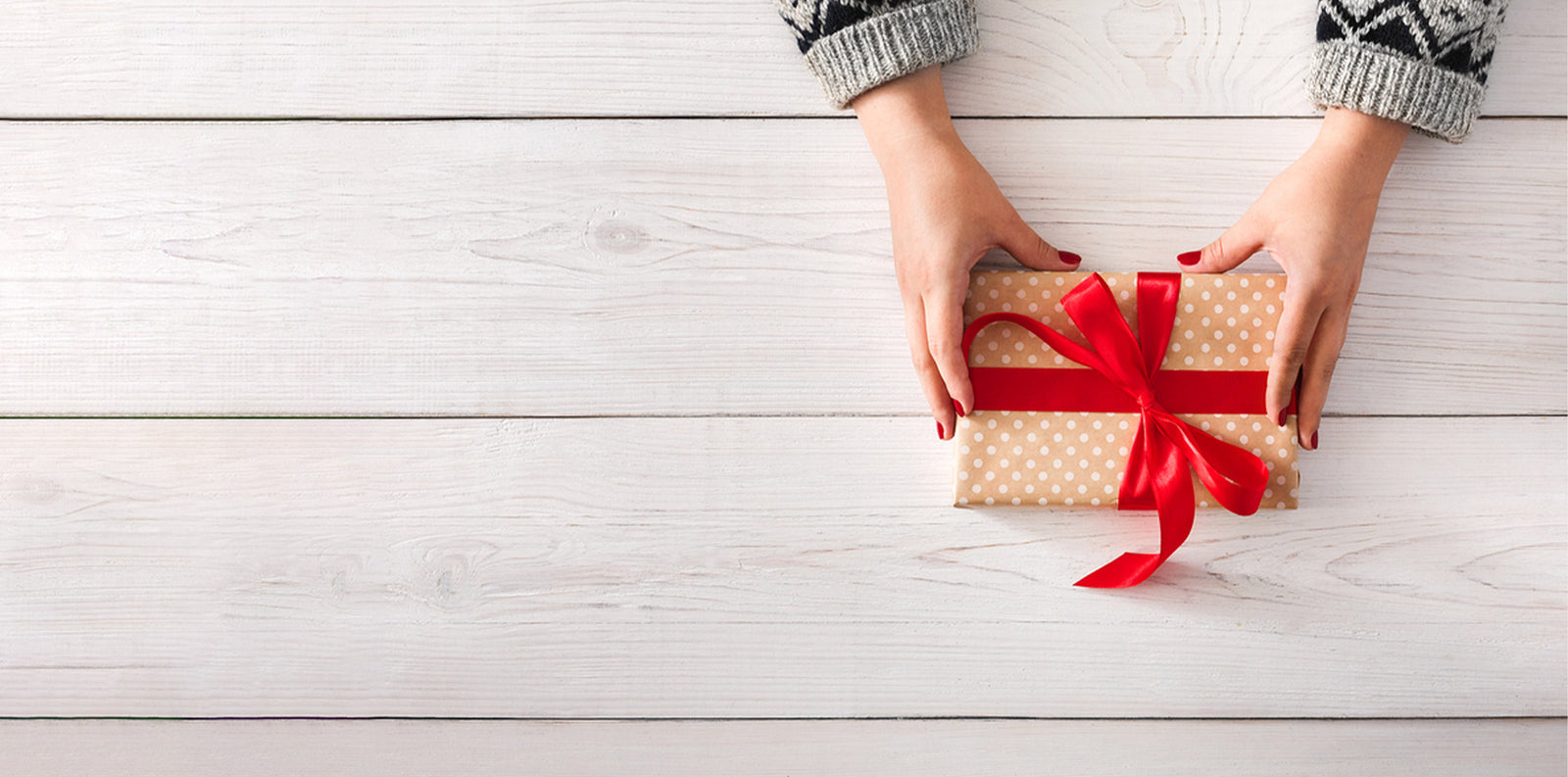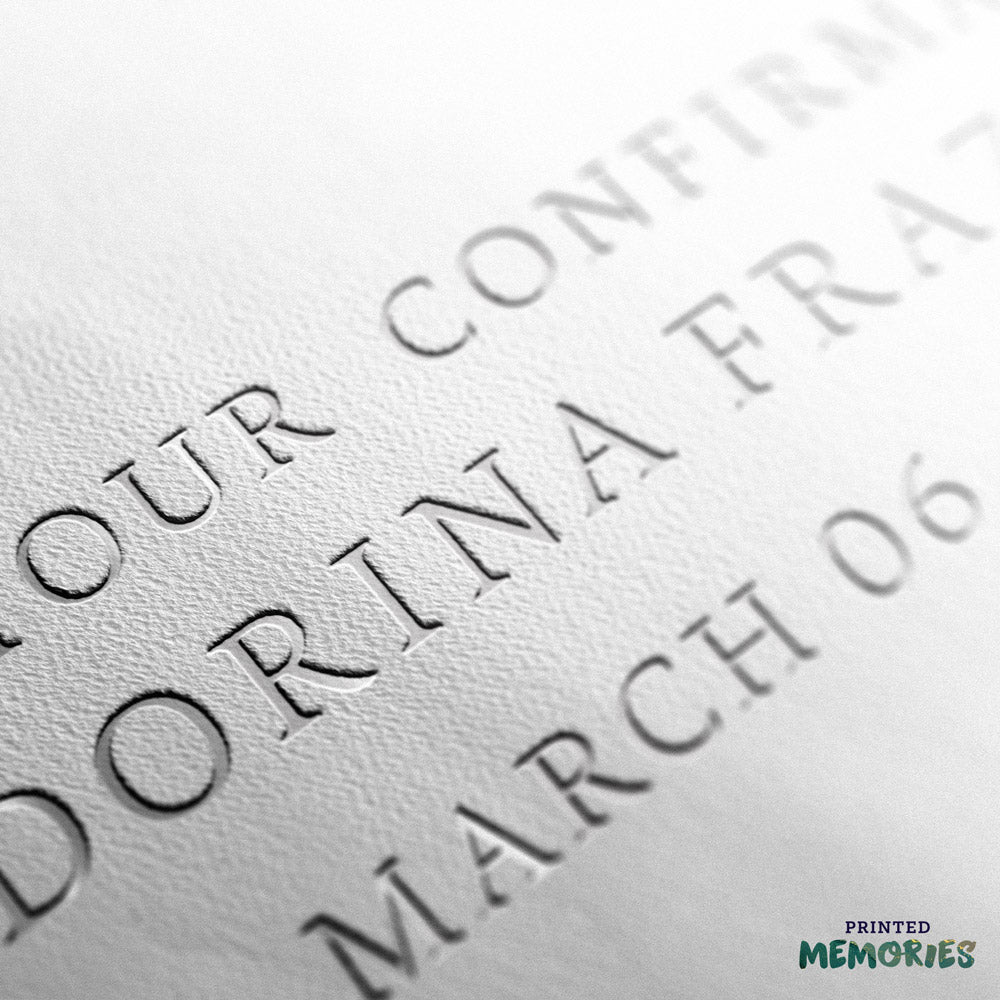 HIGH END PRODUCTS
Premium Quality 
Your personalized Bible is made from high-quality paper with a premium hardcover. Each Bible is embossed in silver foil with the title, recipient's name, the special occasion, and the date of the important day. The first page of the Bible can be customized with a special text of five lines.
FULLY CUSTOMIZABLE
Customize Your Bible 
Our Bible's are 100% customizable. Make it unique to your recipient by adding their name and the name and date of the occasion. Include a personal message on the inside of the Holy Book to celebrate the new journey in their spirituality. We ensure your personalization is exactly as you want.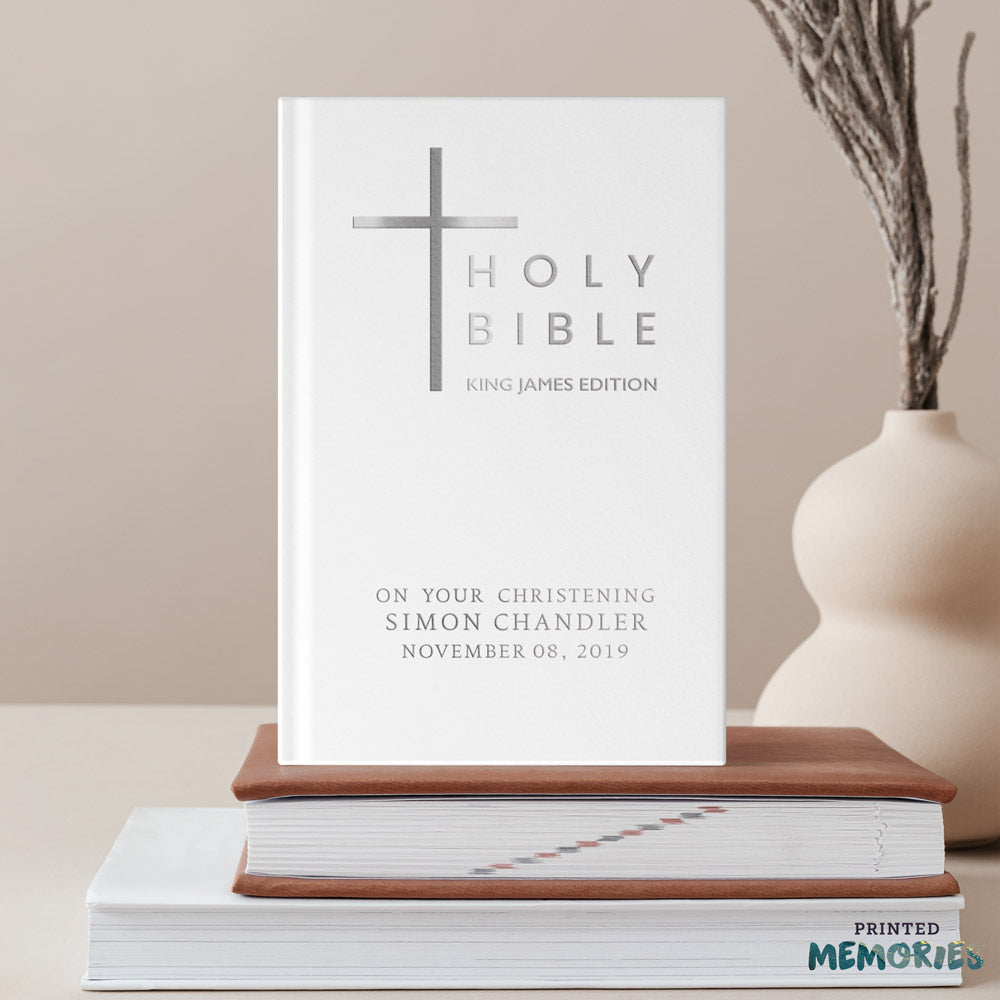 X

We plant 1 tree for every single product we print
Here at Printed Memories we've already planted over 1,400 trees!
PLANT YOUR TREE NOW
CREATED WITH CONSCIENCE
How we're doing our bit for the planet
Here at Printed Memories, we're determined to do our bit for the environment. You can purchase from us guilt-free, knowing that every time you order from us, you're helping the planet too!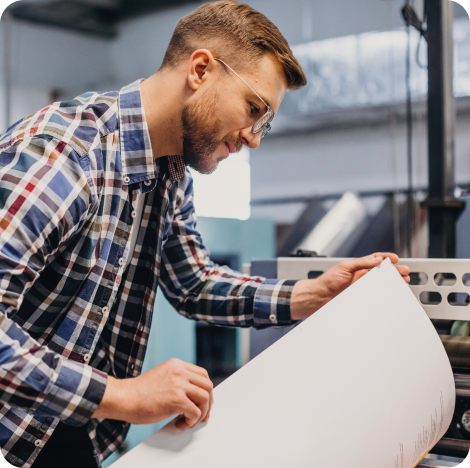 We print locally to you
Learn more

To minimise transportation, we produce your map in a printer closest to you. We now print from 7 locations throughout the world.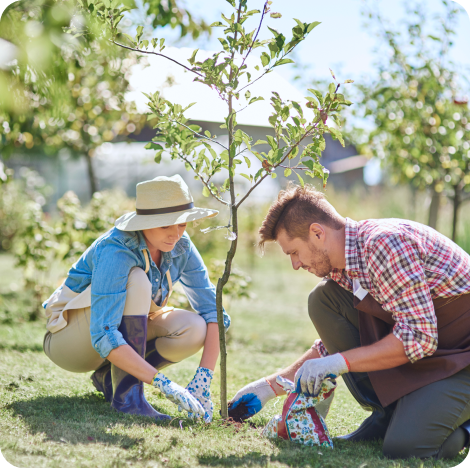 One order = one tree
Learn more

We plant one tree for every print we sell. Every time you order from us, you are helping us meet our tree planting goals.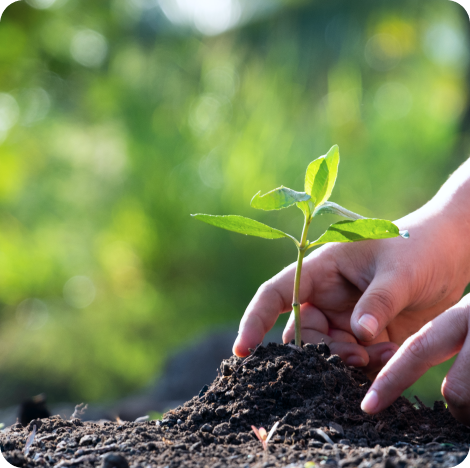 Carbon offset
Learn more

Printing locally & minimising transportation means that our CO2 emissions are offset with our one print = one tree initiative.


Our FAQs
Why a personalized King James Bible with a ribbon marker?


It is a great way to capture their journey with God. Whatever the occasion, a personalized Bible makes a great gift. 
Ascension Day
Baptism
Birthday
Christening
Christmas (The Birth of Jesus Christ)
Confirmation
Easter
First Communion
Give a special and unique present to your loved ones that they will treasure forever; our personalized bible! Whether it's for your son, daughter, spouse, or even grandparents – create an unforgettable custom gift!
Are personalized Bibles accurate?


Absolutely!
You get full creative control over what goes into your message! We encourage our customers to double and triple check their spelling, grammar, words and punctuation on our live preview before confirming their order of a personalized King James Bible!    
Where is my custom KJV Bible printed?


Your KJV Bible is printed in Scotland and shipped anywhere in the world. 
How do I make a custom KJV Bible?


Choose a Recipient and Occasion
Simply add the name of your recipient, the special date, and the occasion and it'll appear on the cover
Type in Your Message
Capture your best wishes or words of wisdom for your recipeint in 150 characters or less (with the exception of some characters). It'll appear as a personalized inscription on the opening page of their bible 
Live Preview
Double-check your information, spelling, and punctuation with a live preview 
What are your local and international shipping times?


Shipping Times:
Fast shipping: 2 days
Standard: 3-6 days
Here at Printed Memories, we aim to have the fastest production and shipping times in the industry!
How does 'guilt-free printing' work?


We're partnered with Ecologi, a company dedicated to making the world a better place one tree at a time.
That's why, here at Printed Memories, we plant one tree for every single one of our products. And we don't just mean personalized Bibles - we do this for all prints on our site. So print your custom Bible guilt-free, knowing you're doing your bit for the environment.
I have more questions, where can I get help?


Whether you have questions about building a custom Bible, shipping times, your order, or anything else, our friendly support team is always here to help. Just visit our contact page for more information, or email us at support@printedmemories.com. We always aim to get back to our customers ASAP.


If our Bibles are a perfect fit for someone special, but you know they'll most likely want to create the Bible themselves, check out our gift cards.
All you need is their email address, and we'll send their gift card straight to them.
Our gift cards don't have an expiry date, which is just one of the reasons why they make perfect gifts for any occasion. Purchase a gift card for your love one's birthday, wedding anniversary, graduation, confirmation, more, and help them create the Bible of their dreams.