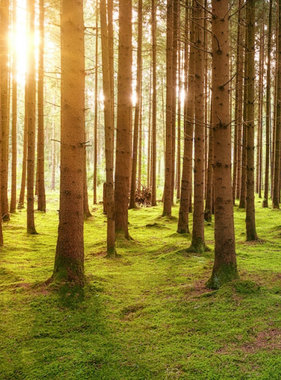 We Plant a Tree For Every Order
We've teamed up with Ecologi to plant 1 tree every time you order with Printed Memories.
live count

3-5 DAY US SHIPPING

THIS ORDER = 1 TREE
AS FEATURED IN:




CREATED WITH CONSCIENCE
How It Works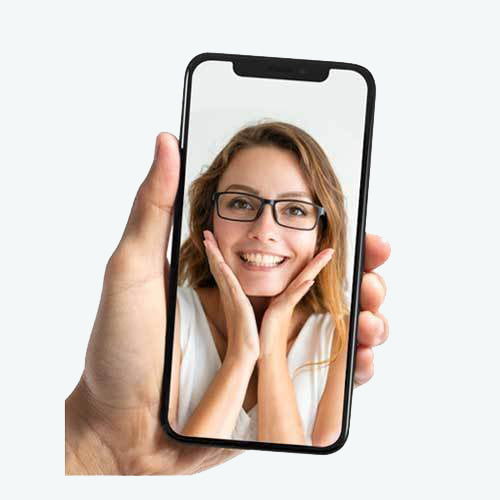 Upload Your Favorite Photo
More Info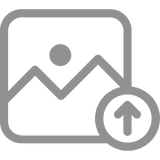 Upload your photo from your computer, Facebook, Instagram, Evernote, Flickr, or any popular cloud platform.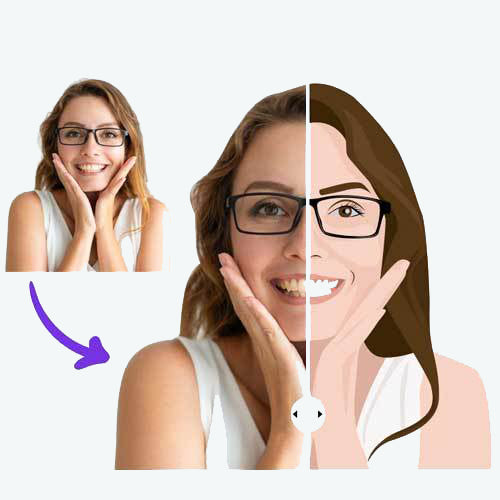 Professional Artists Will Hand-Draw Your Stickers
More Info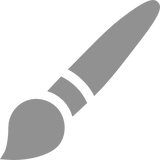 Our artists create one-of-a-kind, unique stickers. Each sticker is a hand-drawn custom recreation of your image. Once we've received your order, our artists will recreate the sticker and send it to you through email or Facebook messenger for approval.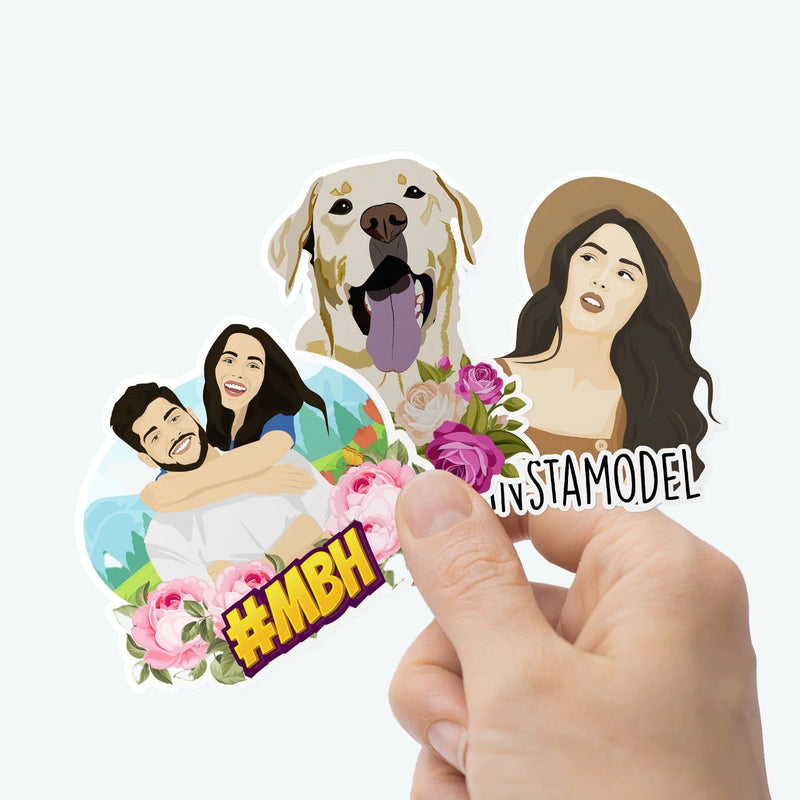 After Approval, Stickers Will Be Shipped To You
More Info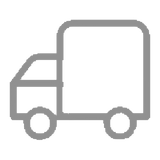 Once we've received your approval. Your custom stickers will be created and shipped to you.


PRINTED JUST FOR YOU
Our customers love their Stickers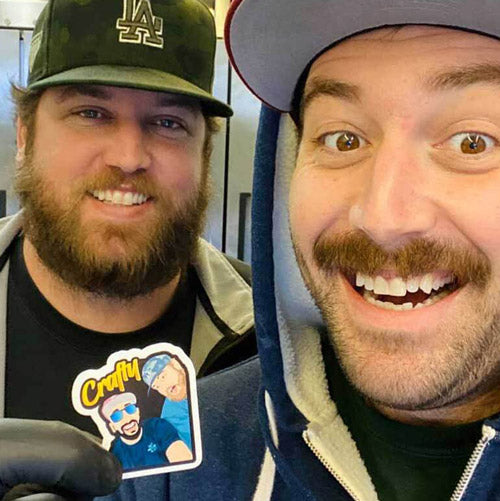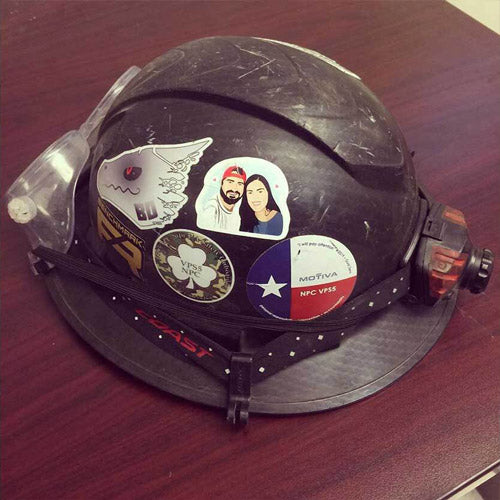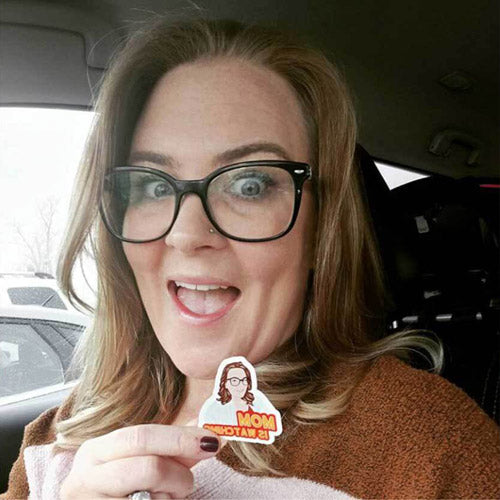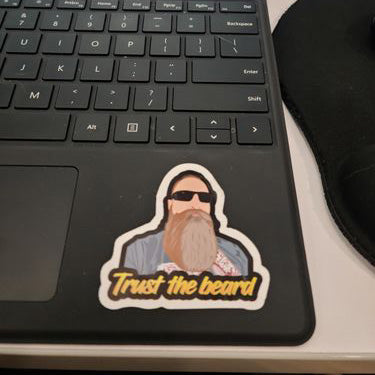 A Cool Gift For Him
70 years on earth means he's probably received the same gift more than once - but not these custom 70th birthday stickers! These unique stickers are a once-in-a-lifetime gift that can't be beaten. He'll be left in awe when he sees his animated face on a sticker.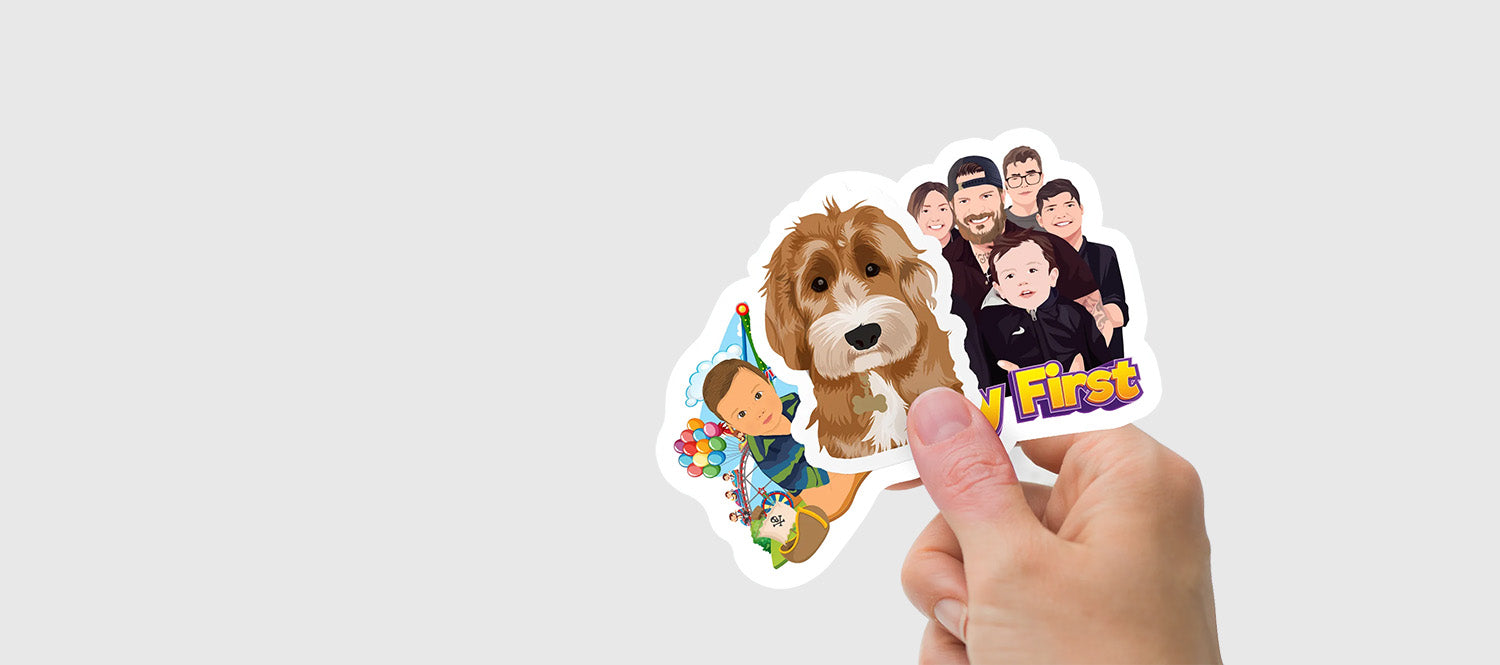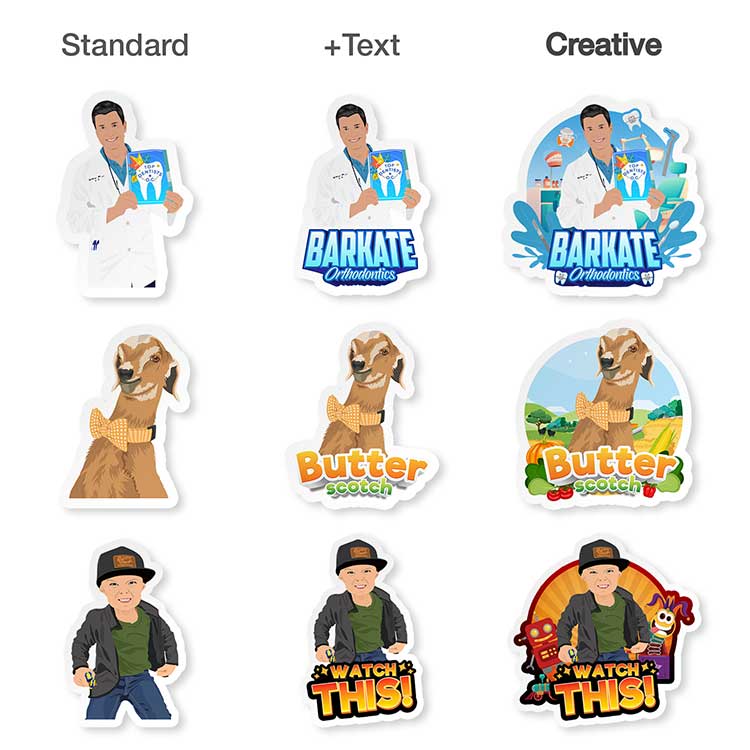 FULLY CUSTOMIZABLE
Choose From a Range of Designs and Styles
We offer three style and design options: Standard, which features a recreation of the photo; +Text, featuring an added custom text, and Creative, where our artists are given artistic freedom or you detail your desires in the notes.
PREMIUM QUALITY
Drawn by Professional Artists
Our artists love creating one-of-a-kind, unique stickers. Each sticker is a hand-drawn custom recreation of your image, and once approved through email or Facebook messenger, your personalized stickers are shipped to you.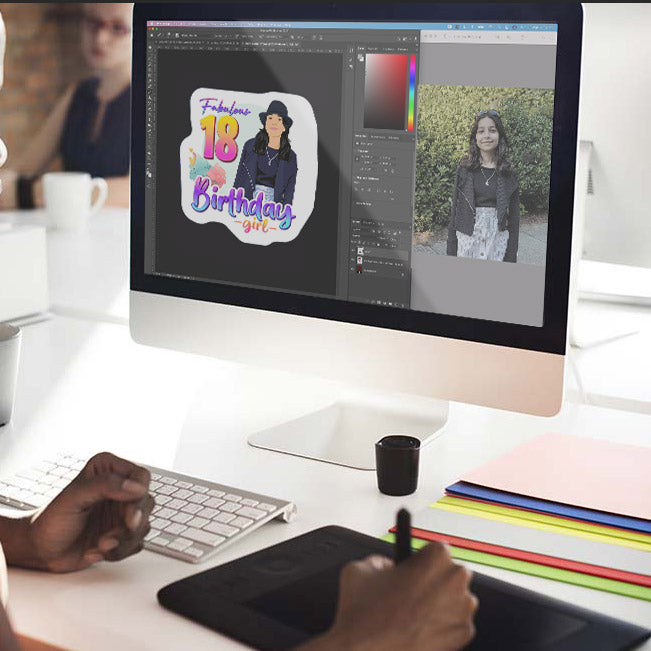 ABOUT OUR PRODUCTS
What makes us so special?

We print locally to you for speedy delivery

We plant one tree for every print we sell

Fully customizable to create the perfect gift

100+ style and design combinations to choose

X

We plant 1 tree for every single product we print
Here at Printed Memories we've already planted over 1,400 trees!
PLANT YOUR TREE NOW
"

Everything about the order and customer service was fantastic, and my partner adored the gift!

"





CREATED WITH CONSCIENCE
We're Protecting The Planet For Future Generations
For every print sold by Printed Memories, we plant a tree. Print guilt-free wherever you are in the world and know you're doing your part for the planet.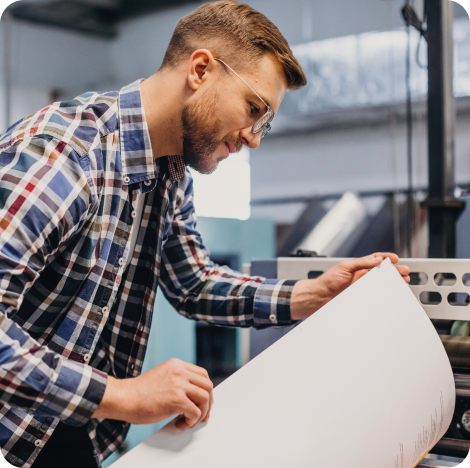 We print locally to you
Learn more

To minimise transportation, we produce your map in a printer closest to you. We now print from 7 locations throughout the world.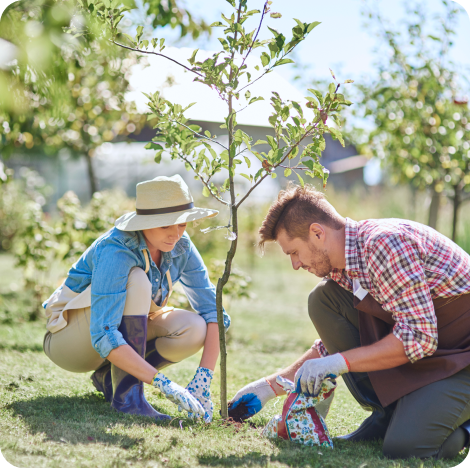 One order = one tree
Learn more

We plant one tree for every print we sell. Every time you order from us, you are helping us meet our tree planting goals.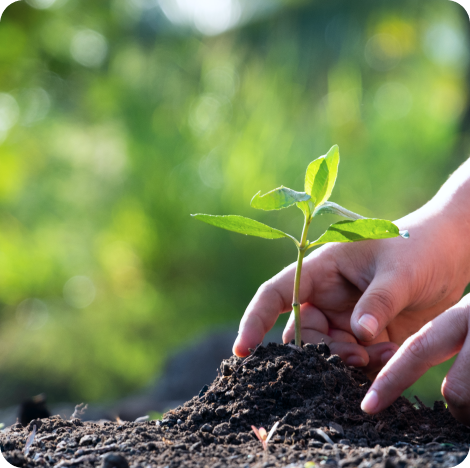 Carbon offset
Learn more

Printing locally & minimising transportation means that our CO2 emissions are offset with our one print = one tree initiative.


Our FAQs
What makes our 70th birthday stickers so special?


Our 70th birthday stickers are made with pride and care - fit for a man who has lived through it all. Our stickers are not like any other gift; they're created just for him! This adds an extra special something that regular gifts can't. Make him beam with happiness with our carefully crafted pieces of joy. 
How can I use my stickers?


The birthday boy can paste his stickers wherever his heart desires. Does he enjoy time on the water waiting for his next catch? Then he can stick them on his boat, fishing rod, and lures box. Perhaps he still uses a desktop computer and tower; his animated face will look great all over his old-school tech. He can do it all! 
What quality photo do you need?


The higher the image quality, the better your custom 70th birthday stickers will look.
What can I have as a background?


Our artists use the photo background unless you say otherwise. Custom backgrounds or original backgrounds, it's up to you.


Yes! If our products are the perfect fit for someone special, but you know they'll prefer to choose their own gift, purchase one of our gift cards. 
All you need is your loved one's email address, and we'll send their gift card straight to them.
Our gift cards don't have an expiry date, which is just one of the reasons why they make perfect gifts for any occasion. Purchase a gift card for your loved one's birthday, wedding anniversary, graduation, and more, and help them create the gift of their dreams.
What if I don't like my drawing?


Every order is sent for approval. We will provide unlimited revisions of your drawing to make sure you are happy with the result.
I have more questions - where can I get help?


Our friendly support team is always here to help. Just visit our contact page for more information, or drop us an email at support@printedmemories.com. We always aim to get back to our customers ASAP.
What are your shipping times?


Once you've approved our design, your stickers will be processed, created, and shipped. This will take 10-15 days from the final approval date.
I love my sticker…but how do I reorder more?


First, thank you, and welcome back! It's super easy, simply contact our support team and let them know how many stickers you want and we will work out an invoice for you. Once payment is made, we'll ship your stickers to you.