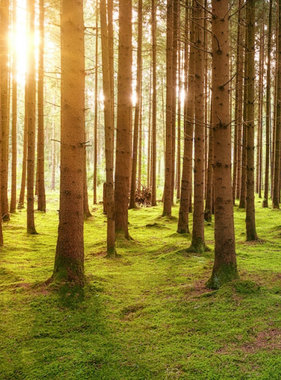 We Plant a Tree For Every Order
We've teamed up with Ecologi to plant 1 tree every time you order with Printed Memories.
live count
Entering your seventh year as a married couple is a huge milestone and deserves an extra special wedding anniversary gift. From custom prints and canvases to special desk sets, create a customized present your spouse will love almost as much as they love you. Here at Printed Memories, celebrate every milestone with our personalized anniversary gifts by year.
What is the Seventh Anniversary Gift?
The two traditional 7th-anniversary gifts are copper and wool, symbolizing love, protection, comfort, and warmth. These two wedding anniversary gifts go hand-in-hand, representing a healthy relationship built on love, protection, and comfort as you enter your 7th year as a married couple.
The modern gift for a seventh wedding anniversary is a desk set. If your spouse loves stationery, desk sets make a wonderful alternative to copper and wool. We offer many gift ideas that represent comfort, warmth, and love, including romantic art prints. Create a gift to show your partner how happy you are in your marriage.
Our seventh wedding anniversary gifts are all custom-made to suit an individual couple's style. They come in a range of styles, designs, and sizes to suit any home decor or individual. So whether you're looking for an off-white canvas print, maps, or anything else, find the perfect fit for your living space.
Whether you're shopping for your partner or looking to get a joint 7th-anniversary present for a special couple, celebrate seven amazing years of marriage with our range of gift ideas.
Show your husband, wife, or partner how loved they are with a special seven-year wedding anniversary gift made just for them.