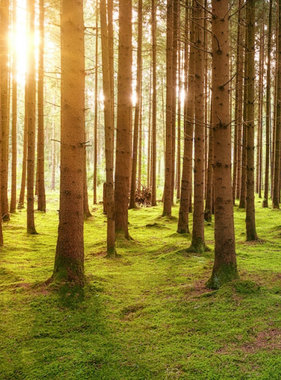 We Plant a Tree For Every Order
We've teamed up with Ecologi to plant 1 tree every time you order with Printed Memories.
live count
Four years have passed, which means you're well on your way to being married for half a decade! Spoil your spouse or a special couple, and celebrate a fourth wedding anniversary with our range of personalized gift ideas, from photo books to art prints. Browse other Printed Memories personalized anniversary gifts by year.
What is the Traditional Fourth Anniversary Gift?
Four years is quite an accomplishment; you should have settled in married life by now. The traditional gift for a fourth anniversary is fruit and flowers, which represents fertility to the wedded couple. When approaching your fourth year of marriage, you may consider starting a family. The modern gift for four years is appliances - something much more practical!
Our personalized anniversary gifts are perfect for any wedded couple entering their fourth year. Celebrate special moments with our range of personalized prints and canvases. Create prints of their wedding day, first date night, first kiss, and more to create a special wedding anniversary gift they'll treasure forever.
Here at Printed Memories, we understand that every couple is different. That's why we offer a range of designs and sizes to suit any couple's style. Choose a theme you know they'll love. Create the perfect gift to fit right in with their home decor and reflect their relationship - they'll treasure it forever.
Add touching quotes or messages to suit a special couple on their 4th anniversary. Whether you know a loved one who is celebrating their wedding anniversary, or you're looking for the perfect anniversary present to let your husband or wife know how loved they are, we have anniversary gifts to suit everyone.
Celebrate a special couple's 4th anniversary with our range of personalized gifts perfect for any marriage.