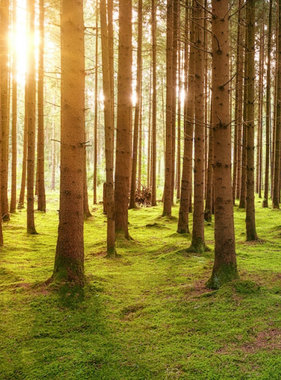 We Plant a Tree For Every Order
We've teamed up with Ecologi to plant 1 tree every time you order with Printed Memories.
live count
Congratulations - you're reached three whole years as a married couple! This is no small feat for you and your spouse, so you both deserve an extra special three-year anniversary gift to celebrate this milestone. Looking for inspiration? Here at Printed Memories, we offer a range of personalized anniversary gifts by year, from art prints to photo books and more.
Leather Gifts for Your 3rd Anniversary
The traditional gift for your third anniversary is leather, a tough and resilient material. Entering three years of a married couple, a leather anniversary shows that just like this rugged material, your marriage is durable. But remember that leather isn't just tough - it's flexible too, and after three years together, you know exactly how to navigate this relationship.
Typical three-year anniversary gifts include special items your partner can wear, such as a bag, boots, a leather jacket, a leather belt, and more.
We offer a range of customized anniversary gift ideas for you to spoil your partner to celebrate the durability and endurance of wedded life. Save a special moment or memory the two of you share with our art prints and canvases. Take a specific occasion, from your wedding date to the night your partner proposed, and create something extra special.
Here at Printed Memories, we understand that every couple and their relationship is different. That's why we offer a range of stylish themes and designs on all our customized products, so you can find the perfect fit for your partner. Get a special 3rd-anniversary gift for your love and let them know how much you love and appreciate them.
Or, if you're friends of a special couple celebrating their 3rd anniversary, browse our ideas and create the perfect gift to suit any couple's style.
We have personalized wedding anniversary gifts for all marriage milestones, whether they're celebrating their third year or 30th wedding anniversary.
Browse our 3rd-anniversary gifts and make this a milestone you and your partner can treasure as long as you both shall live.